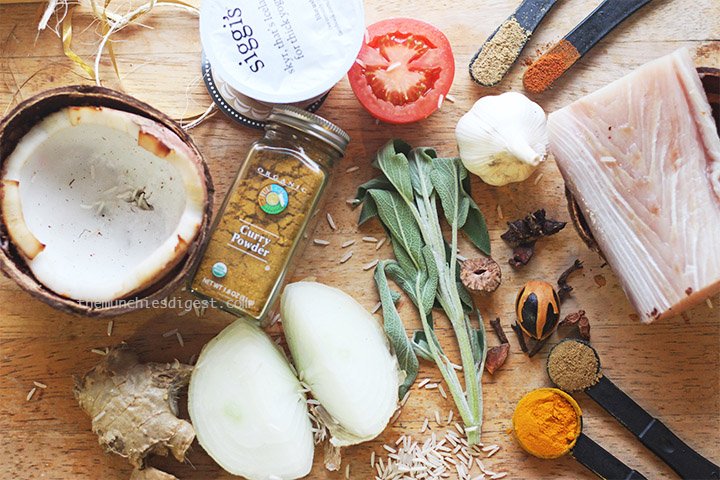 It's Thursday, J and I are in the mood for some curry. We recently went to an authentic family owned Indian restaurant and while the service was poor, the food was delicious and oh so flavorful. I ordered the Fish Curry, and although I was disappointed with the choice of fish used (I am picky about my fish) it was the standout dish for me that night. I grew up on curry, it's not a novel concept to me, but the curry we had that night was different. From my experience, growing up in the Caribbean, and interacting with a myriad of people, the only curry we knew was "curry powder." It came packaged in a yellow tinted, transparent, plastic container, and could be purchased from all major retailers and community markets. It was the only one we knew and we loved it.
I distinctively remember as a kid having to buy a new packet of Curry every two weeks. I was a Curry addict, and would add it to everything I cooked. I mean everythingggg. Of course, that phase soon died because powdered Curry has an undeniably unique taste and soon everything tasted like it. This wasn't a bad thing, but it had to stop …… my obsession had to be short-lived.
There is this meme floating around social media, that reads "you cannot make everybody happy…….. you are not roti," this meme perfectly represents Caribbean peoples love for anything curried.
Caribbean Roti is a mixture of Potatoes, Chickpeas, Meat or Fish, a Dhal Puri Roti Shell, and lots of Curry Powder and Spices. J had it for the first time on our trip to Miami and loved it, (or it could have been because it was 6:00 am, she was "nice" from a party that ended 5 minutes ago, and it was the first thing she had to eat since 9 pm), butttt I'm gonna say it was the deliciousness, but seriously we swear by it.
Roti, meaning bread in Hindu, is a traditionally Indian dish, but when Indian indentured workers moved to the Caribbean Islands, they brought their food with them. I feel like this is becoming a history lesson, so the succinct version is this, Roti is of Indian origin just like Curry, but while Roti uses Curry Powder to form a Curry (sauce or dish) it taste different from the Curry I had that night at the restaurant.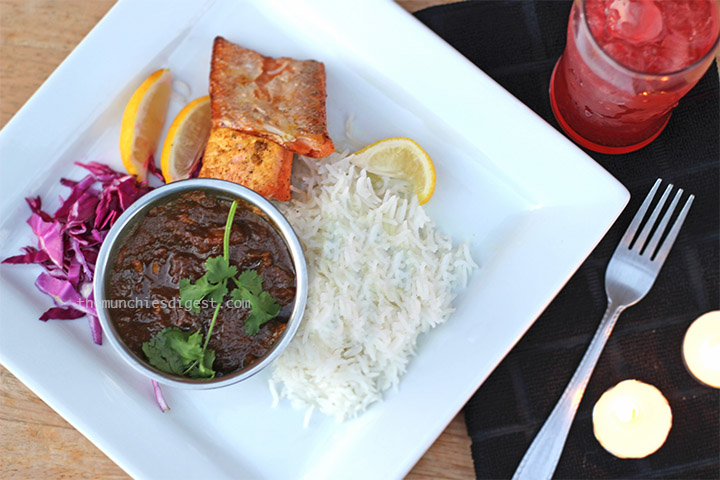 As a result, I called some of my Indian, Bengali, Pakistani, and Nepalese friends from grad school for an authentic curry recipe. That was a fail, because none of them cook, but they did provide me with tidbit gems of knowledge that they noticed when their parents prepared the dish.
Help came from my Ugandan friend, who knew everything about Indian food and to my surprise, he told us that a lot of Indians live in Uganda and brought their food there too. Seems like Indians bring their food everywhere huh? But we're thankful that they do, its delicious.
This recipe is a spin on basic Curry. J and I decided to add some Coconut Cream to replace the yogurt that the original recipe called for. We were already in the process of making some Virgin Coconut Oil at home, so we used some of the creamfrom that process instead of store-bought cream. Don't worry we will add the steps to making homemade Coconut Oil to the blog soon.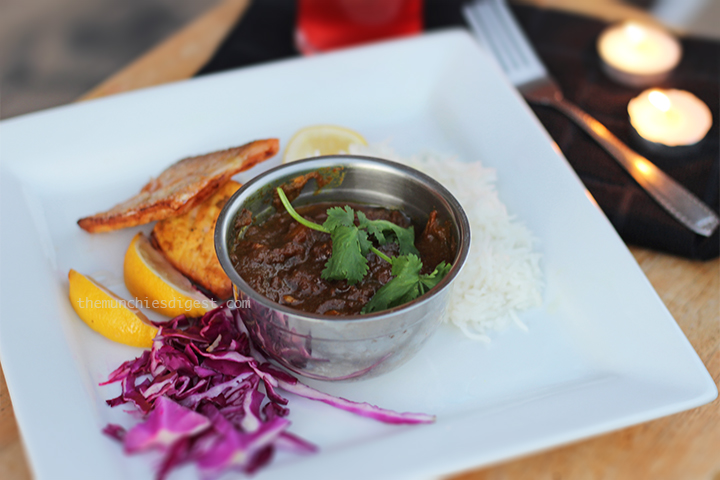 If you try this recipe let us know down below. Also, don't forget to follow our Instagram page.
Now, let that digest.
Ingredients
2 Mahi Fillets (12 oz)
2 Large Onions
3 Cloves of Garlic
1 Piece of Ginger (_approximately the size of a man's thumb_)
2 Medium Tomatoes
1 Star Anise
1 Bay Leaf
2 Cloves
3-4 Tablespoons of Vegetable Oil
2-3 Tablespoons of Unsweetened Coconut Cream
2-3 Teaspoons of Ground Coriander
2-3 Teaspoons of Ground Cumin
2-3 Teaspoons of Gram Marsala
2-3 Teaspoons of Curry Powder
1-2 Teaspoons Powdered Turmeric
Salt and Pepper
Instructions
Rinse Mahi fillets and place in a bowl for marinating.
Add the curry powder, some salt, pepper and the juice of a lemon to the bowl, let it sit covered.
Peel and chop the onions and puree in food processor (the finer your onions the thicker the curry).
Add vegetable oil to a medium sauce pan, on low heat.
Add whole spices to pan and allow to fry until the cloves start to crackle.
Pour onion puree into the pan of fried spices, then raise the heat and allow onions to fry, until golden brown. The darker the onions (without burning), the more flavorful/authentic the curry.
When the onions are fried to your liking, place the heat on low and incorporate the chopped garlic and finely chopped ginger to pan, mix and allow to cook on low for 3-5 minutes.
Remove Mahi fillets from bowl, cut into 1 1/2 inch wide chunks and cut tomatoes into quarters.
Fold in the fish and tomatoes into the pan on high heat, stirring occasionally for 10 minutes or until the tomatoes have melted.
Add powdered spices and coconut cream to the pan, one at a time, making sure to mix the curry after every new addition.
Cover pan, turn heat on low and allow to simmer for 10-20 minutes.
Plate with rice and enjoy immediately.
http://jasmineavril.com/mahi-coconut-curry/