I love a delicious and easy breakfast idea. Lately, the hubs and I have been enjoying simple and delicious green smoothies made right in our kitchen. No offense to those who love Tropical Smoothie Cafe, Jamba Juice, or Smoothie King, but those smoothies tend to contain added sugar, juice blends, and protein blends.

What exactly are in these blends?
I don't know about you, but I want to know what is in my food and drinks that I consume. Especially when I'm consuming these products for health reasons. The occasional trip to Zaxby's or Chick-fil-a is my business.

With that being said, make sure you try my go-to green smoothie recipe that will be delicious and filling without the hidden juice and protein blends.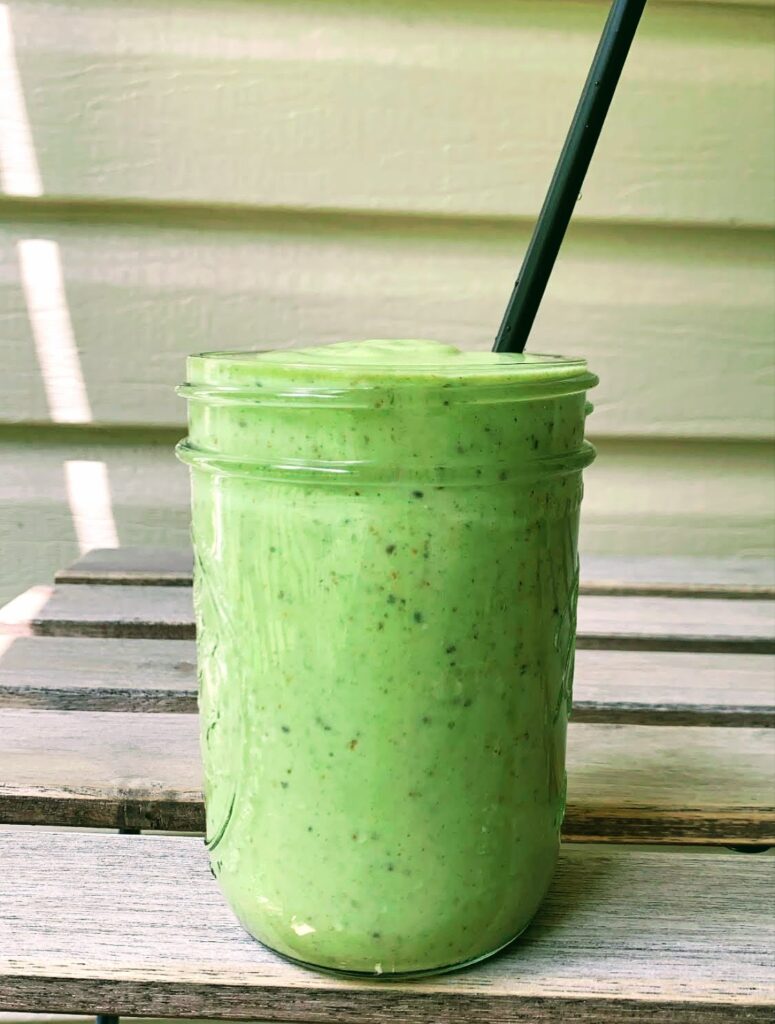 You will need:
A Blender, measuring spoons and measuring cups.
Ingredients:
1 – Ripe Banana (usually spotted)
1/2 Cup – Nut Milk, I prefer almond milk
2 Tbsp – Peanut Butter
2 Tbsp – Seamoss Gel, I make mine at home using Organic St. Lucian Seamoss
1 Tsp – Moringa Power
1 Tsp – Chia Seed
1 Tsp – Ground Flaxseed, I take the whole seeds and blend them until powered. It is much cheaper this way than purchasing Flax Meal.
4 – Pitted Dates
1 – Handful of chopped Kale
Ice, optional, this keeps the smoothie cold

Directions:
Add all of the ingredients into a blender starting with your milk of choice and blend until smooth. Pour into a mason jar or glass and enjoy immediately. This smoothie can be made the night before for a delicious on the go breakfast option.

*Note: If you prefer a thicker consistency, use frozen banana or add 1/4 cup of oats. You could also add these ingredients to a freezer bag, minus the nut milk, for prepped smoothies for future use. When ready to use, just add your milk.

Disclaimer: If you are pregnant or nursing, please consult with your healthcare professional before consuming this product.

Also, if you're interested in purchasing homemade organic seamoss gel, send an email to askjasm[email protected] for more information on pricing and shipping.