IT'S MARDI GRAS SEEEEAASON !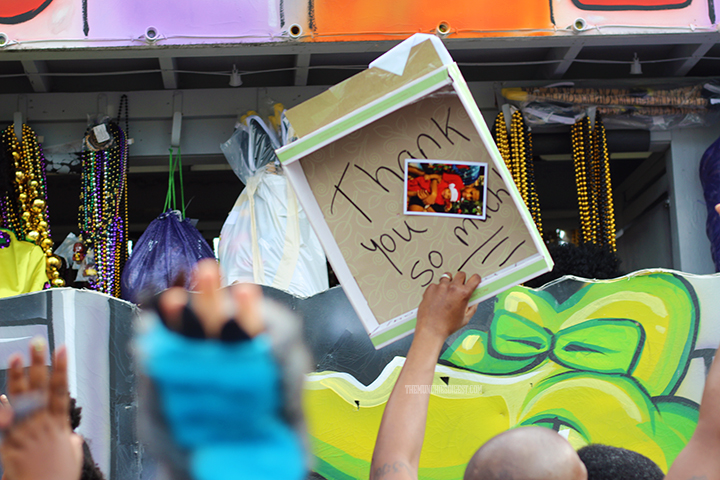 I had so much fun celebrating my first Mardi Gras in New Orleans last week. I was absolutely NOT prepared for all the moving around we did going from parade to parade, but it was woooorth it.
We touched down in NOLA on Sunday, February 26 and stayed through Wednesday, March 1. We missed all of the initial parades and parties, like Zulu Ball, leading up to Mardi Gras, but we had a blast nonetheless. Just a few hours after our arrival we grabbed a bite to eat and headed to our first parade in downtown New Orleans. Of course, parking was ri-dic-ulous, but once we finally got there I found $20. #Winning
We actually missed a lot of the parade trying to find parking and the family, but what I did see was pretty damn cool. Lots of beads, booze, and happy people. The vibe was so authentic, everyone was having such a great time in spite of such large crowds.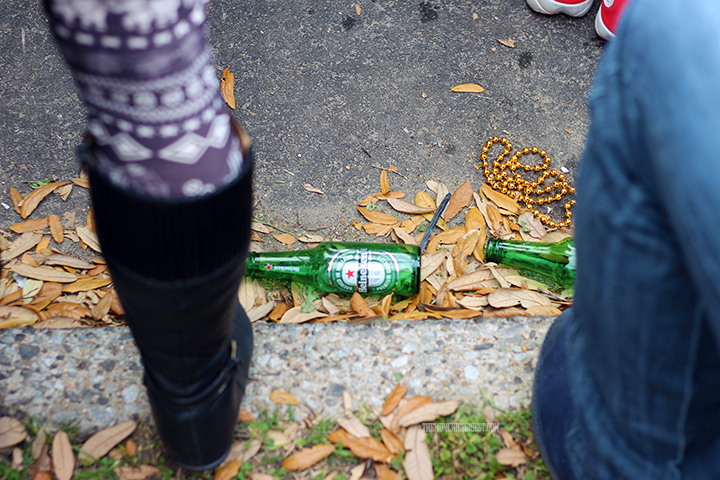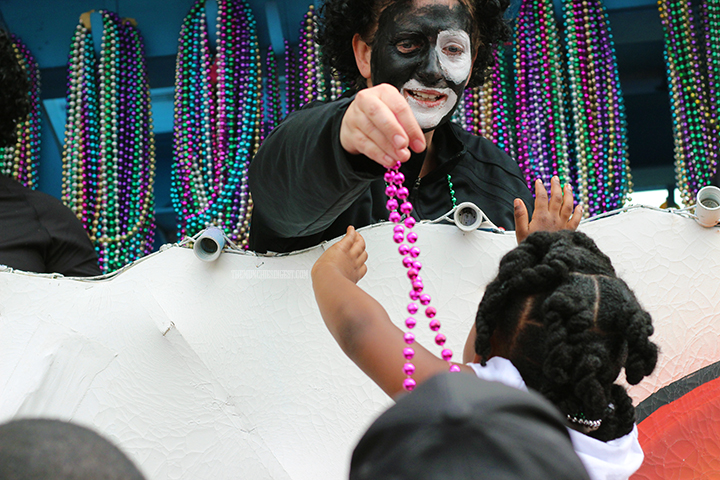 On Tuesday, Mardi Gras, we had to get up really early to get ready for the Zulu parade. G's family have celebrated Mardi Gras in grand style for over 20 years. They know when and where all the parades start and where the best parking is. Zulu is and African-American parade that celebrates African history.
Zulu is an African-American parade that celebrates African history. Participants in this "krewe" can be seen in grass skirts and black face, as seen above. The most notable and popular floats in this parade are "Big Shot" and "Witch Doctor," those photos are below. This particular parade takes place early on Tuesday morning. The parade was paaacked y'all! Men, women, and children alike were running behind the floats for beads, stuffed animals, and the coveted Zulu coconut.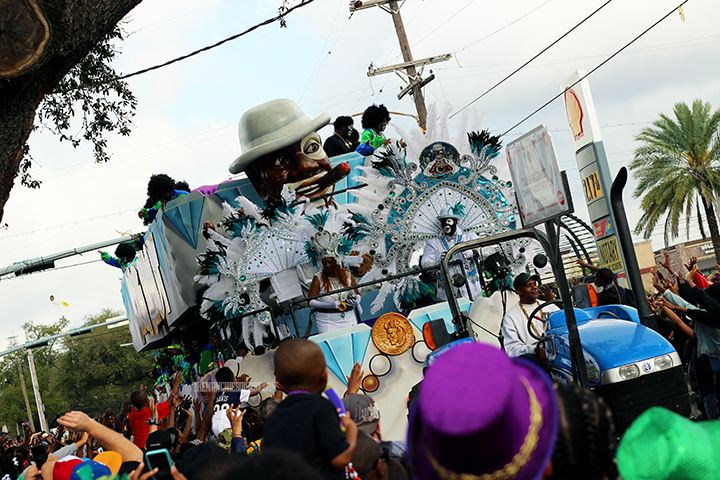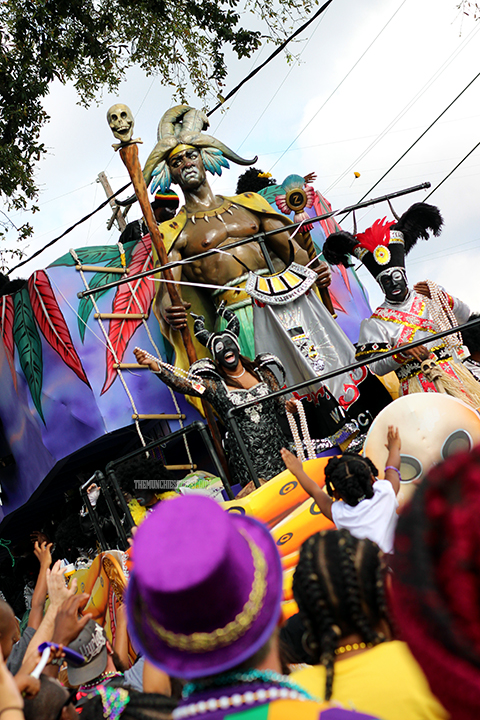 A Zulu coconut is exactly what it sounds like. The "golden nugget" became synonymous with the Zulu parade because, in its starting years, the creators could not afford to purchase beads to throw. So they went down to the French Market, purchased a sack of coconuts, and handed them out in their raw hairy form. Now, these coconuts are drained of their water and decorated with paint, glitter, feathers, and other decorative items. Some are carved into little figurines that represent characters in the parade.  G got a coconut for me, it's painted gold, with a black "Z", and has black feathers. These coconuts aren't thrown like the cups or beads to prevent injury.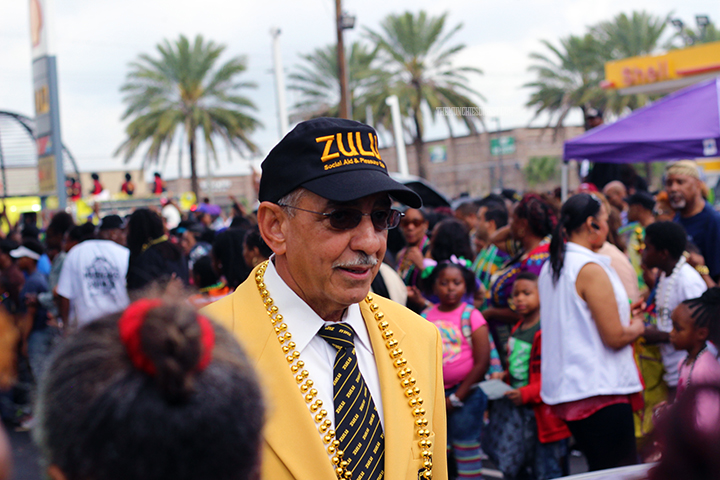 I've been to plenty Christmas, Thanksgiving, and Independence Day parade-like celebrations and nothing beats Mardi Gras. To be honest, the energy that exuded from the crowds, the music, the booze, and the smiles from the kids when the floats would pass by are unforgettable. There's something for everyone in New Orleans, whether it's Carnival season or not, NOLA is such a charming place to be.
Below are some more of the pictures I got from the parades. Enjoy. 🙂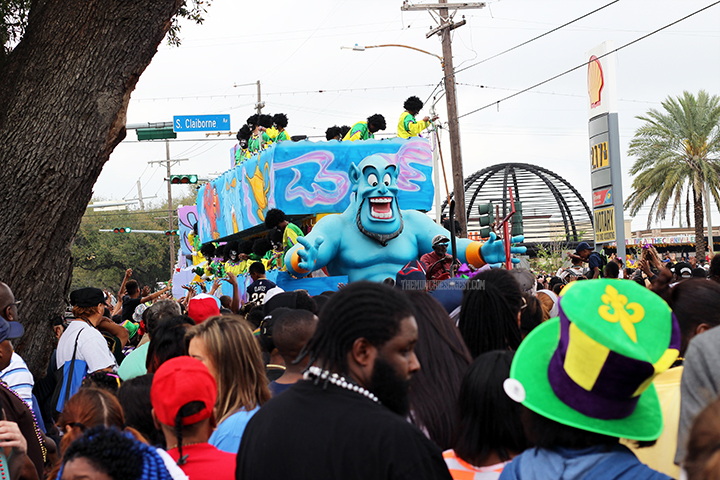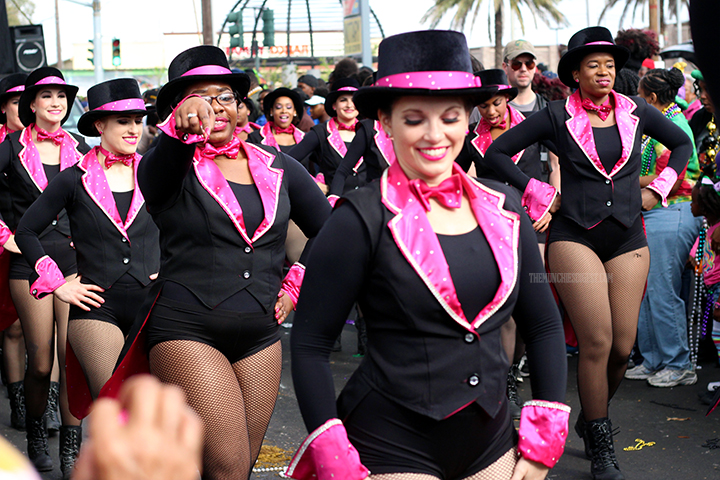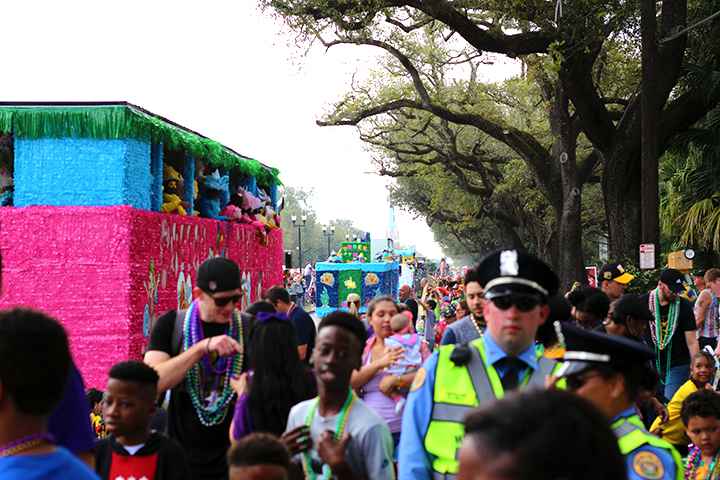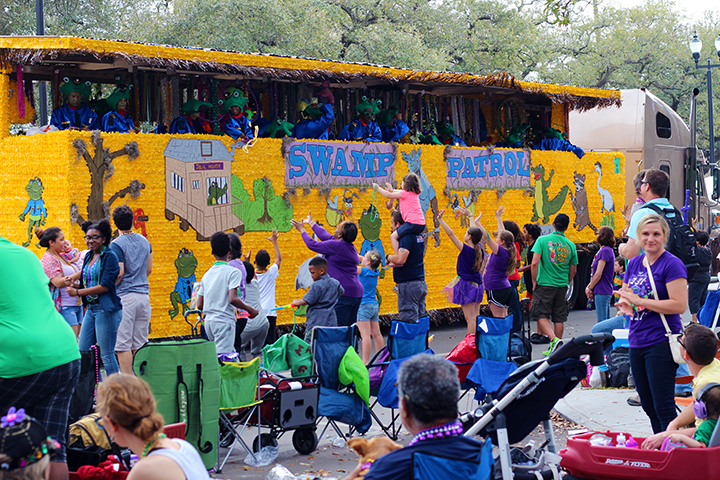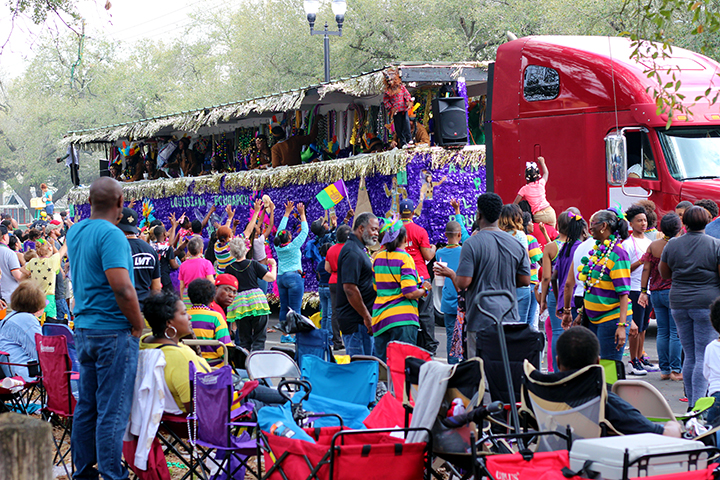 The next post will discuss what we ate and some of the things we saw down on Frenchmen Street. As always, thanks for reading, and be sure to follow me on Instagram and Facebook.
For more information about the history of Zulu click here.