This post has not been sponsored by Yelp! or Raging Burrito & Tacos. All opinions expressed here are my own.
. . . . . .
Can I talk about my weekend for a minute? This past weekend was so relaxing and fulfilling.
I binged watched the entire season of Santa Clarita Diet and I'm kind of pissed about it. There's something satisfying about traditional tv. Having something to look forward to during the week is rewarding. Having the ability to watch every episode is also great, but now I have an entire year to wait for the next season.
Saturday, Geeshian and I, did the bi-weekly grocery shopping at our favorite farmers market and treated ourselves to some delicious pastries. Either we were hungry as hell or that mixed berry tart was off the chain.
After the shopping, we ended up on the hipster side of town looking for food and margaritas. Yelp steered us to Raging Burrito & Tacos.
The restaurant has a large out door patio and because the weather was nice we opted to eat with the crowd. Literally everyone was outside. The service was fairly quick. By the time we got settled, someone walked over with the menus, and our server followed behind to take our drink order.
We ordered the Raging Margarita pitcher to start and yelp gave us a free Chilli con Queso appetizer to try, and it was bomb. The chips were a little too thick for my taste, but you can tell that they're made in house, and that's a plus.
Geeshian ordered the Vegetarian Raging Burrito, while I kept it simple, and ordered the Fish Taco with side salad. To be frank, I never order fish tacos because all of the restaurants I've been to prior all used Tilapia as the fish base and that's not cool. ??‍♀️
I'd definitely recommend this place to family and friends visiting the area. I just love that it happened so happenstance and ended up being a great place with reasonably priced food. If this were Yelp I'd give them five stars!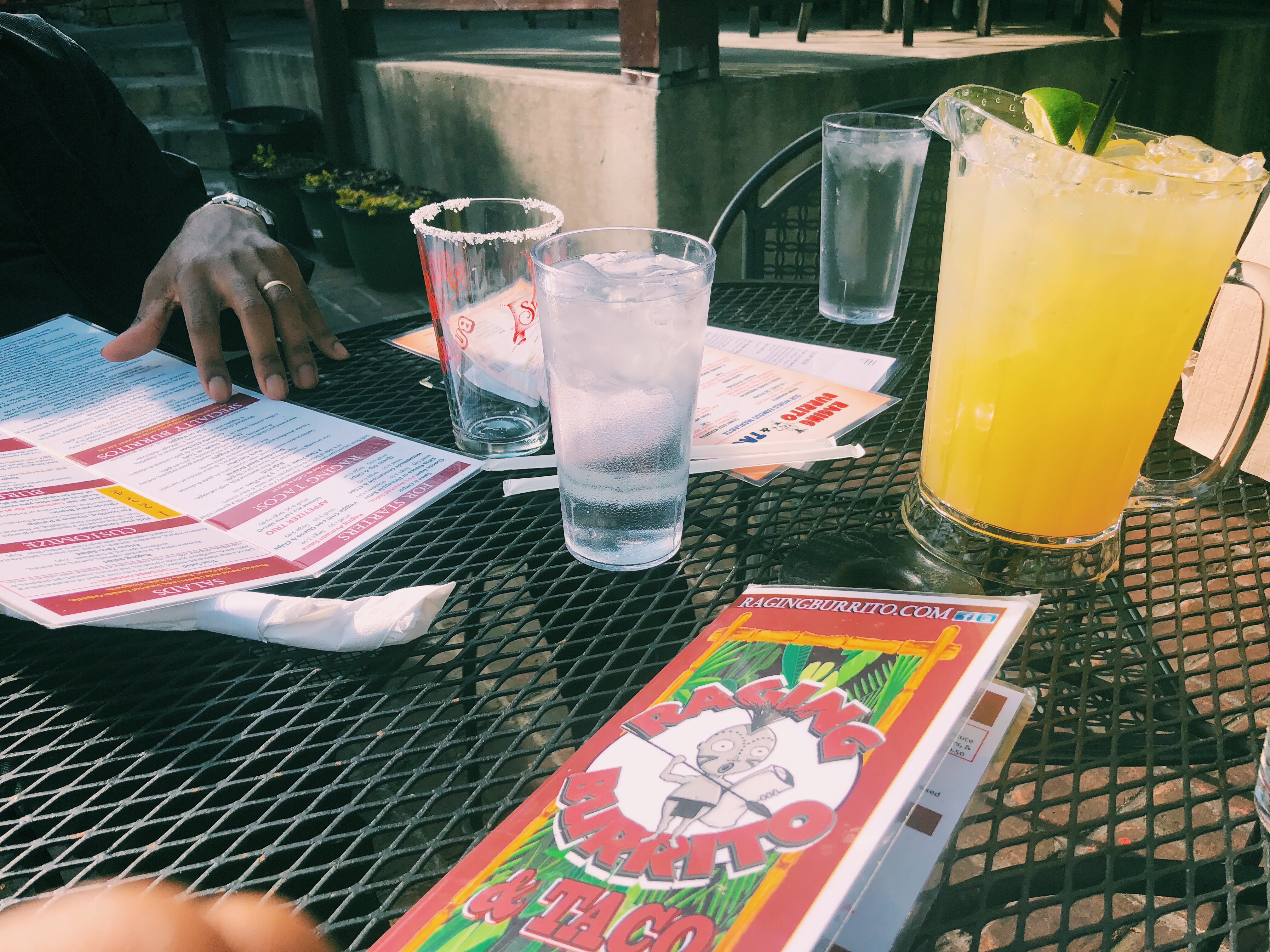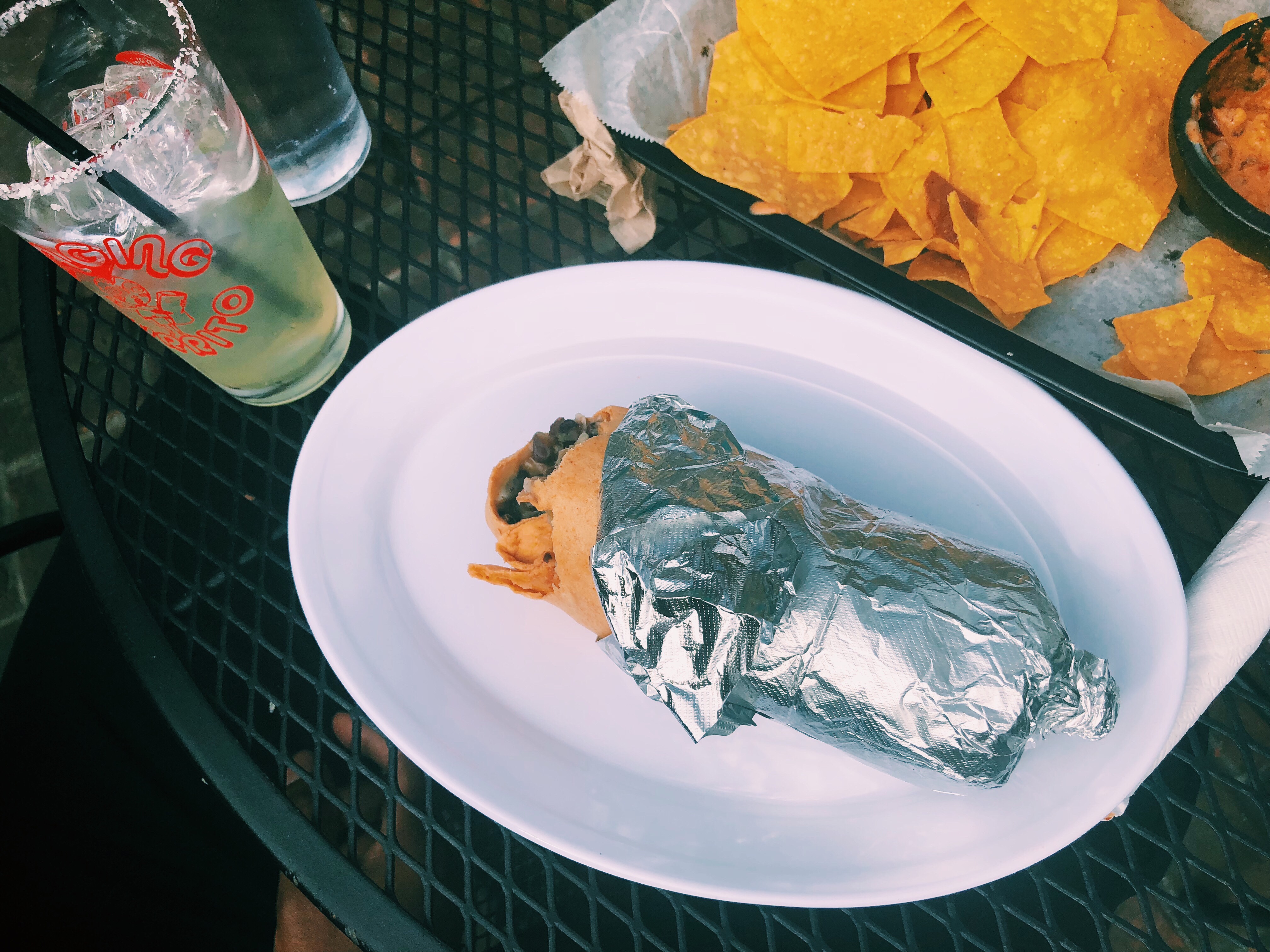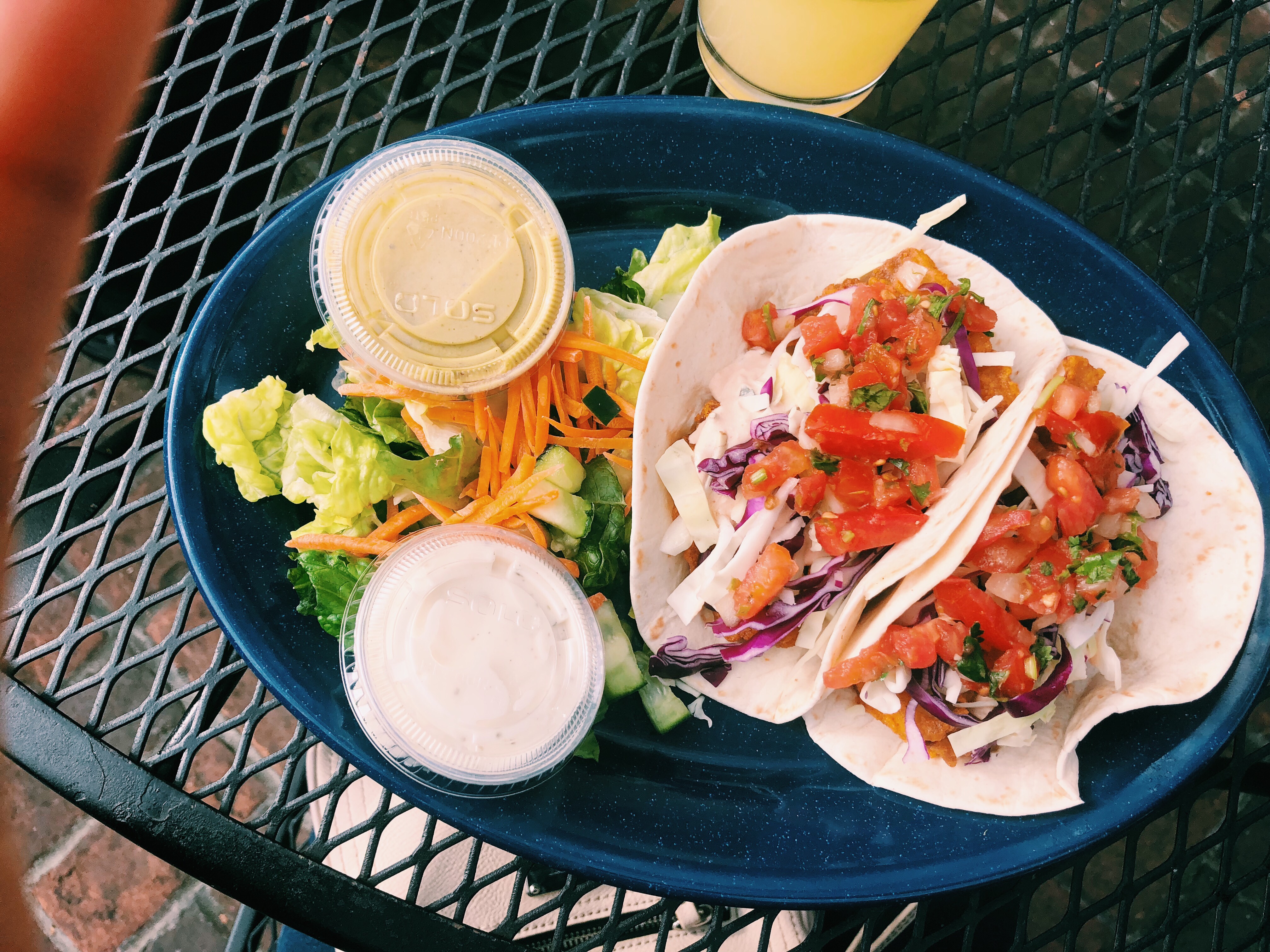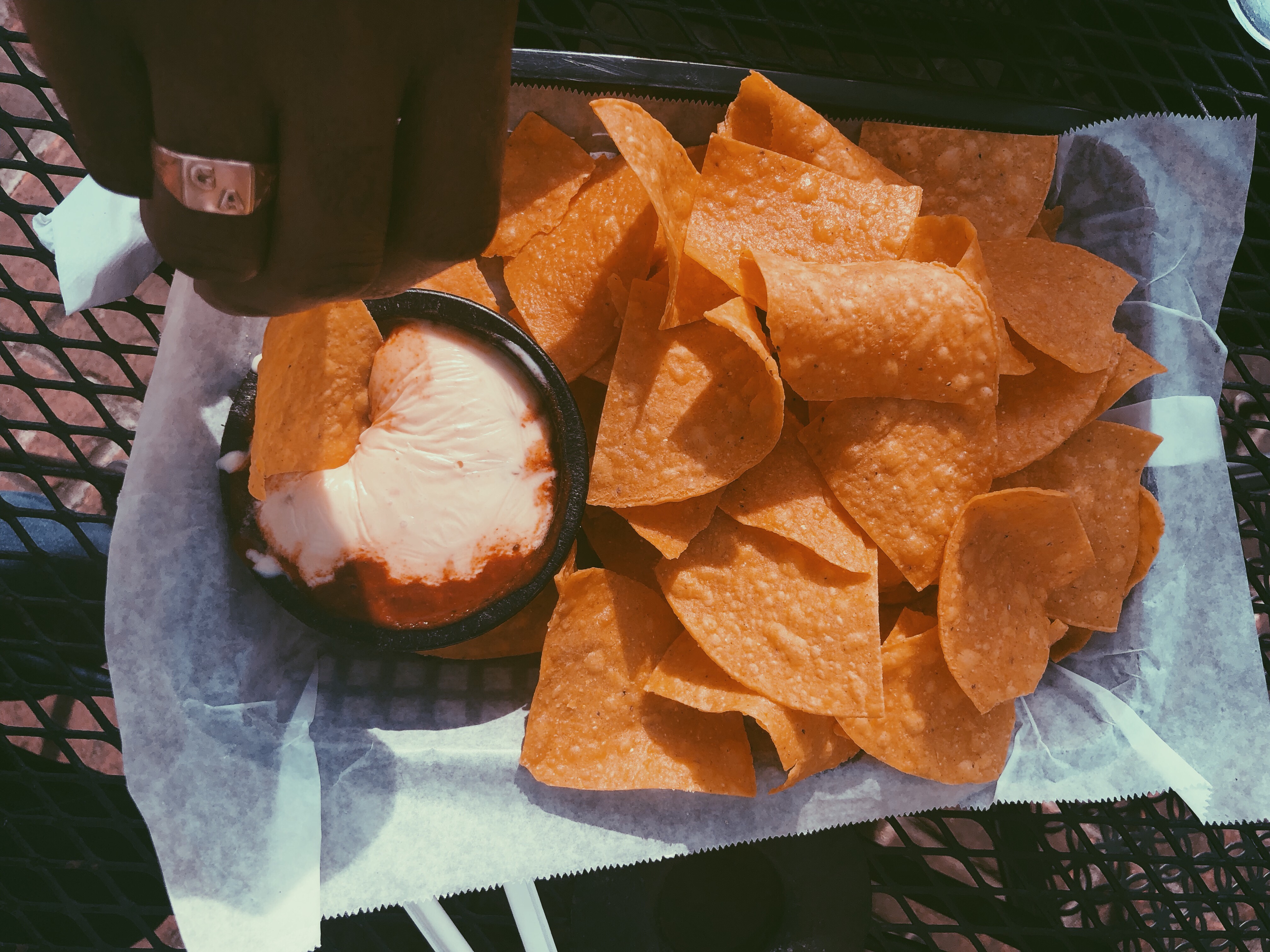 If you're in the area, tell them we sent you and be sure to grab your own free chilli coupon through the Yelp app.
Peace + Love,
JA.