Sunday, April 24, was a good day and I made Granola.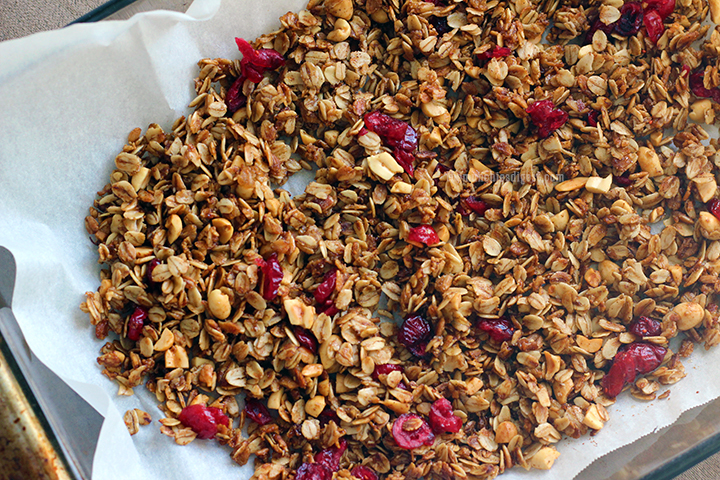 The night before, while sipping mimosas, G and I decided that we were going to make breakfast the next morning. Sounds weird, but lately, maybe the past month or so, we hadn't made any form of breakfast. It has just been a mixture of protein shakes and fruit for the most part. That could be considered breakfast but not in a traditional way.
We got up bright and early, as we usually do, and decided that we wanted an ELT. Egg, Lettuce, and Tomato. The issue was we didn't have any bread or eggs, so I had to make a trip to the grocer. Did that and forgot the eggs. Ha. The main reason I went to the store in the first place. *rolls eyes* So breakfast started a little late, but that's ok.
G fried up the eggs, I poured up the homemade grapefruit juice, and we enjoyed those ELTs. 😀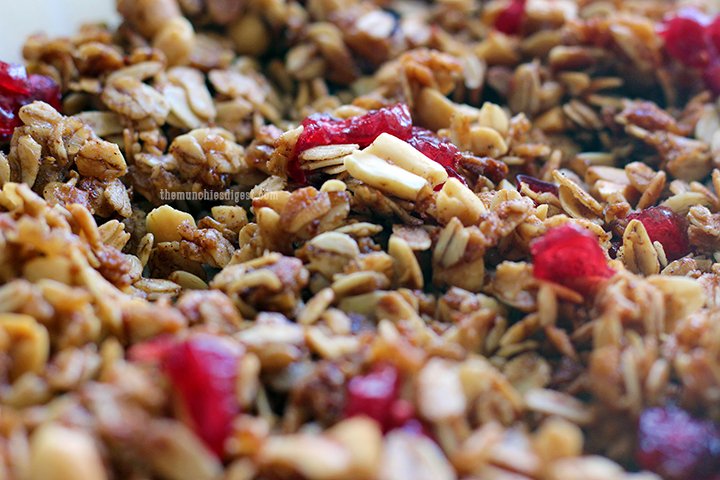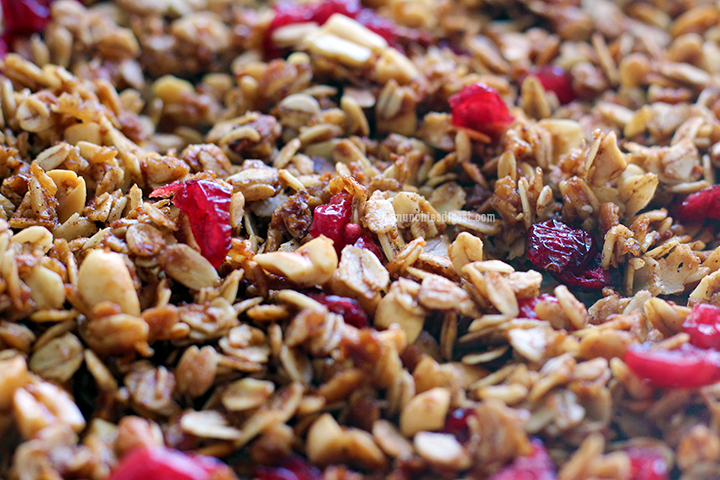 For the past week though, I've had the weirdest urge to make some granola. Mind you, I've never in my life made granola before, but the granola cravings have been strong. Before realizing how simple it is to actually make it myself, I'd just buy a small bag from Walmart or somewhere similar. Seeing the health enthusiast on social media make their own granola, I got inspired.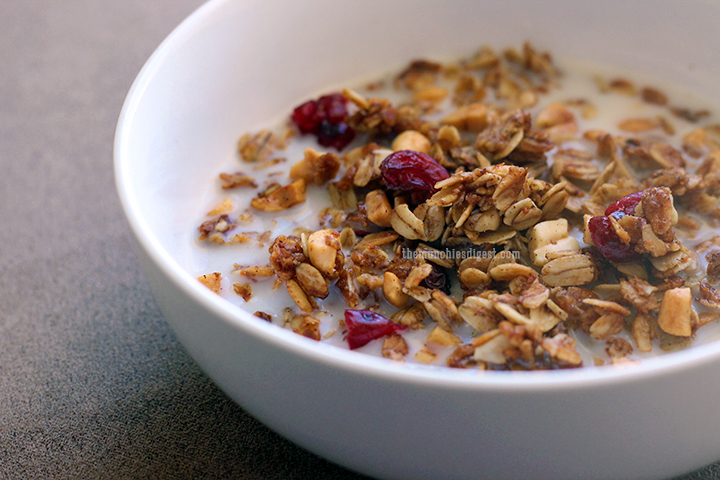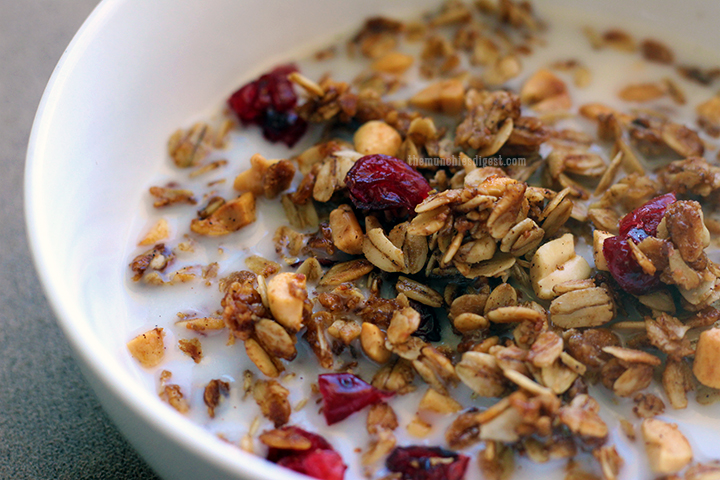 Not only was it super easy and delicious, but it's so versatile as well. I had some for breakfast on Monday as a cereal [pictured above]. I used unsweetened almond milk … it was damn good too. You can use the granola as a yogurt topper or as a grab and go snack. However you choose to use it, I promise it'll be worth your while.
Shoutout to Epicurious for the basic instructions.
[amd-zlrecipe-recipe:13]