There's something magical about visiting family. Nothing can compare to the feeling of rejuvenation you get when you're around your family. This past Labor Day weekend G and I traveled to my city, Detroit, for my mothers wedding.
We road-tripped approximately eighteen hours from Louisiana to Michigan, and truthfully, the trip was just as interesting as it was LONG. This was Pixel and G's first time in Michigan. I think they both had the time of their lives.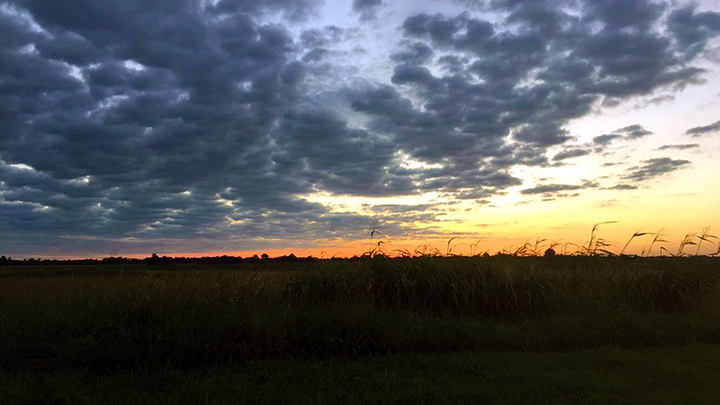 The Road Trip:
This was not I and G's first roadtrip together. Our first was last year for Miami Carnival and a few shorter trips in between, but this was the first time G would  travel to Michigan and meet my family. To make our trip more interesting we searched for unusual stops along our route. The Roadtrippers app assisted in this process.
The app works like this: you plug-in your route (start and destination) and just like Google Maps it will calculate the distance and estimated time of arrival. In the settings you can adjust things, such as, the miles per gallon of the car you're going to use, name the trip, and make notes. These trips can be saved or used immediately.
Like I mentioned above, we searched for unusual attractions along our route. The coolest part was, we were able to add the stops to our route and when we were close to that particular stop, the directions would adjust accordingly.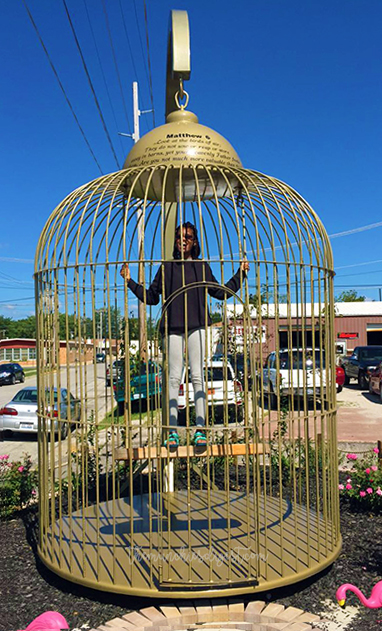 We stopped in Casey, Illinois home to the world's largest Rocking Chair, Wind Chime, Mailbox, and Clogs. I don't know about you, but I love to experience things that others would deem, weird. When we arrived in the town we couldn't help but notice how deserted it looked. The few people we did see were either elderly or visitors like us.
To be honest, if it weren't day time, the small town would remind you of a scene from a horror film. We met a nice older man, who was a native of Casey, but he was also visiting. He said that the city was built around the 1950's. He served in the United States military and just had a grandson named Nottus. Sutton spelled backwards.
We stayed for about an hour searching for the other large items throughout the town. We saw a giant ruler, #2 pencil, crochet needles, and birdcage. See photo above.
The craziest part is, just a few days ago on Snapchat, The Guinness Book of World Records released their latest edition that featured those attractions. Definitely had no idea about this town before our trip. Awesome to know that we had the chance to experience Casey before it became an international sensation. Just saying, we poppin'.  😛
Thankfully the trip went smooth. There were no issues with the vehicle and traffic wasn't too bad on the way there. Toledo had major construction going on and the detour was a little confusing, but we made it.
Pixel, I think, was so excited she finally got the chance to travel with us. She was so well-behaved on the trip even I was surprised. Not saying she misbehaves, but she has her days where she wants to pee where she's not supposed to. Thank God she went at every stop instead of in the rental. Can you imagine explaining to Hertz that your pooch pissed on their seat, me either.
Overall, it was a very successful trip. I'll give you all the deets of our time in the city, where we ate, the Straight Outta Compton concert we attended, and of course, the wedding.
Thanks for stopping by, and as always, subscribe to our mailing list and follow us on Instagram @themunchiesdigest.
Stay Inspired.