If you follow me on Snap Chat or Instagram, then you've probably noticed that I've been unusually quiet lately. This is because I've decided to take a social media sabbatical, and I started on February 19th on the fly. No planning or no warning.
I got up like normal that morning, and while I was on my train headed to work, I saw Diddy post, "Temporarily Closed for Spiritual Maintenance," and I had an overwhelming feeling that I should take a break from the social media realm as well. I could literally scroll for, what felt like, hours on my timeline. I'd pick up my phone about 45 times per day, with majority of my screen time being Instagram. If you'd like to track your screen time, check out the Moment app.
The only site that I'm allowing myself to have access to is Facebook. Only for promoting new blog posts and to keep my business page current. However, Facebook is not an issue in my life like Instagram is.
According to my battery stats, Instagram and Snap Chat (recently deleted apps) were using 30 percent of my battery life, that's 11.5 hours in seven days, or 1.62 hours a day.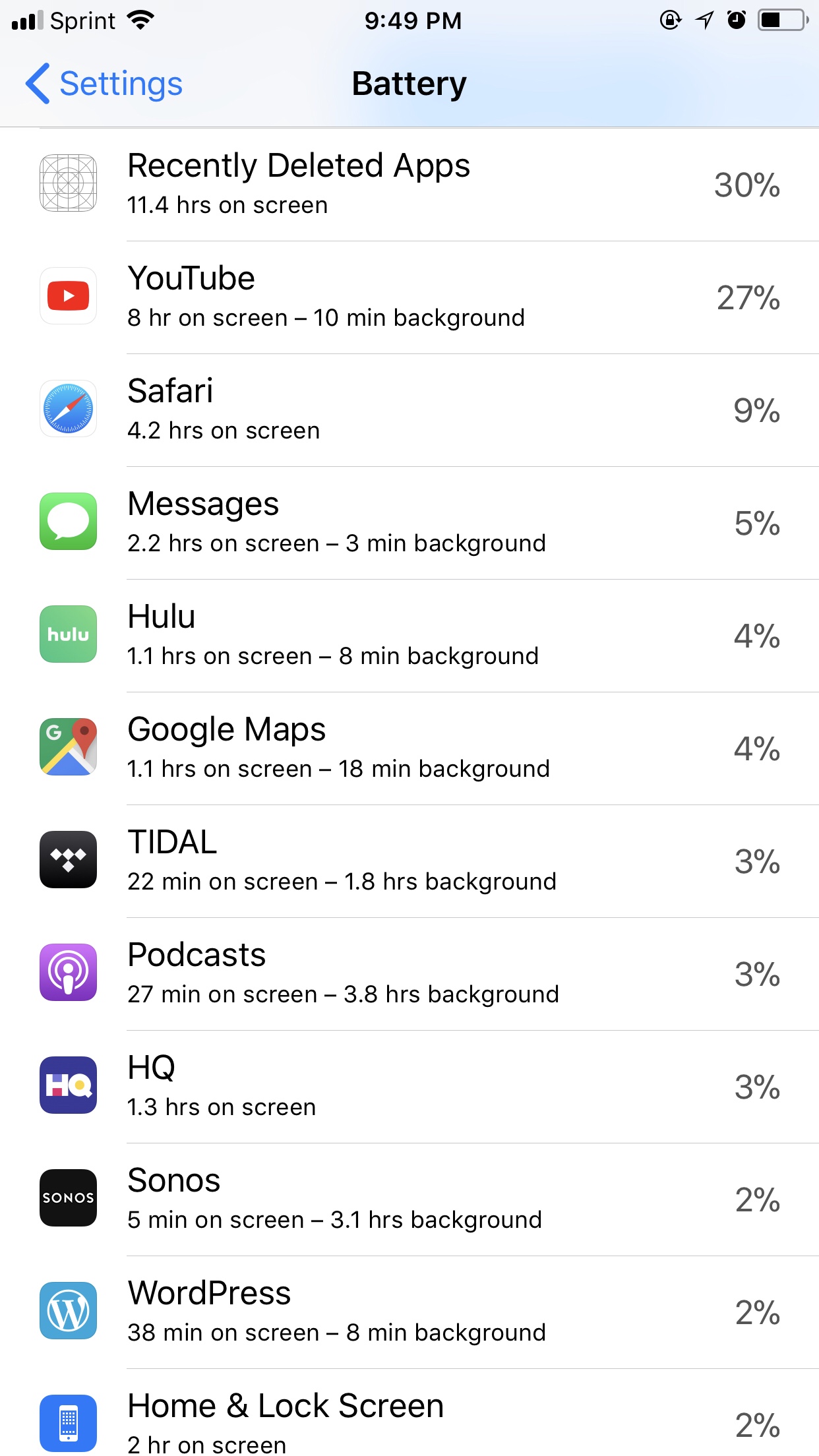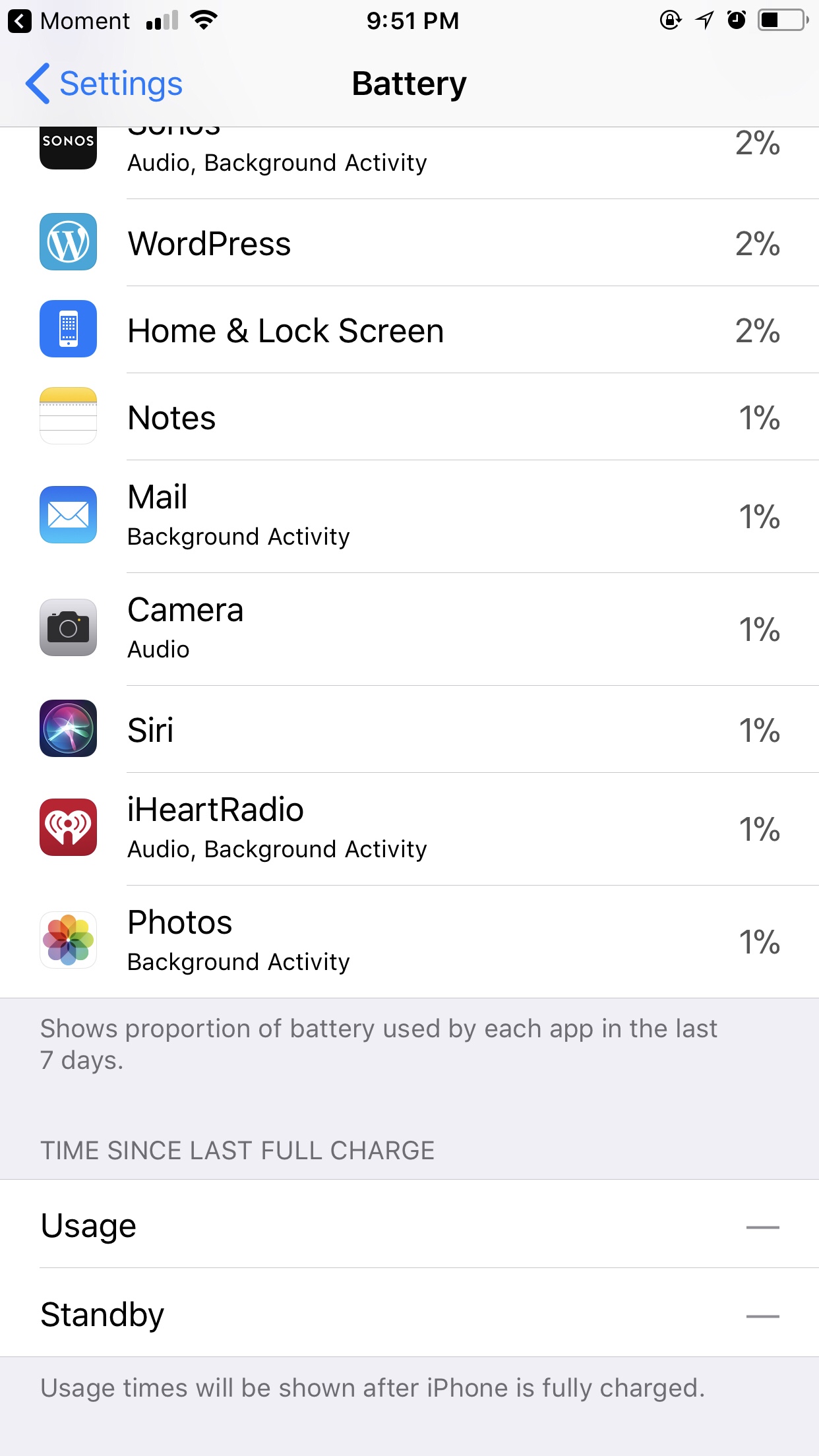 I will maintain this hiatus through April 1, 2018, or Easter Sunday, for those who observe. I hope to use this time to reflect on my habits and why I feel inclined to spend so much of my time on social media. Keep in mind, majority of this time is exclusively scrolling through my timeline, on pages like The Shaderoom or Baller Alert, and getting sucked into the Explore Page "vortex." The scariest part of it all is that I rarely post to my own account, and if I do, it's about a new post here on the site.
Remember the FOMO I talked about on an earlier post, well, I experienced that in the first two or three days of my hiatus. The urge to open up Instagram was intense, and I knew that would be a problem for me. I deleted both apps immediately upon making the decision to take this hiatus, or it would never work.
An hour and a half is a considerable amount of time to just waste on social media per day. So, I made a list of healthy things we can actively do to fill in the time we've been wasting scrolling through our timelines.
Read more books
Drink water (my 8 glasses = 74oz)
Meditate
Write blog posts
Workout for 20 mins
Play with your pet
Practice yoga
Take up a new hobby
Get/Give a Massage
Have meaningful conversations
Journal everyday
Call friends + family
Color/Paint/Take Photographs
Stay in the moment
Paint your nails
Volunteer
Make homemade facials
Go Thrifting
Cook/Bake
Read reputable news
Play outside
Pray
Be bored
Perhaps being bored is where the magic happens. If we're constantly being stimulated by our screens and other people's lives, how do we have time to be creative?
I hope to come out on the other side of this break less intrigued by platforms like Instagram, while making my real life my main source of validation, happiness, and inspiration.
Peace + Love.