Some links are affiliate! By purchasing an item from the affiliate link I receive a small commission, so thank you! You are not charged more or less by clicking or purchasing from a link. All opinions are sincere and my own. Thanks for supporting our family in continuing to bring you great content!
Are you wondering what to get the busy toddler in your life that seemingly has everything? I've put together a list of things I think he/she would love at an affordable price point. These gifts are Montessori-inspired, meaning that most are made of wood and intended for open play and creativity. Here are some of the toys my daughter has loved over the last 6 months that would make great gifts for a toddler in your life.
Gifts that are $30 or less
Push/Pull Toys: These toys are great for gross motor skills like walking with toys, running, and standing.
Here is a similar push toy to what my daughter has. The one linked is currently $29.99 on Amazon.
Fisher-Price Chatter Telephone (pull toy)
Large Puzzles: for this age group, puzzles with 3-5 large pieces won't overwhelm the child. Puzzles are great for working on fine motor skills such as hand-eye coordination, but puzzles also help the child work on concentration.
Here are some similar puzzles to what my daughter has.
Blocks: every child should have a classic set of blocks. My daughter is not old enough for the Legos and we are trying to minimize our plastic consumption so we opted out of the large plastic blocks. She's been using blocks that came with her push trolley.
Here is a similar set of blocks to what my daughter has.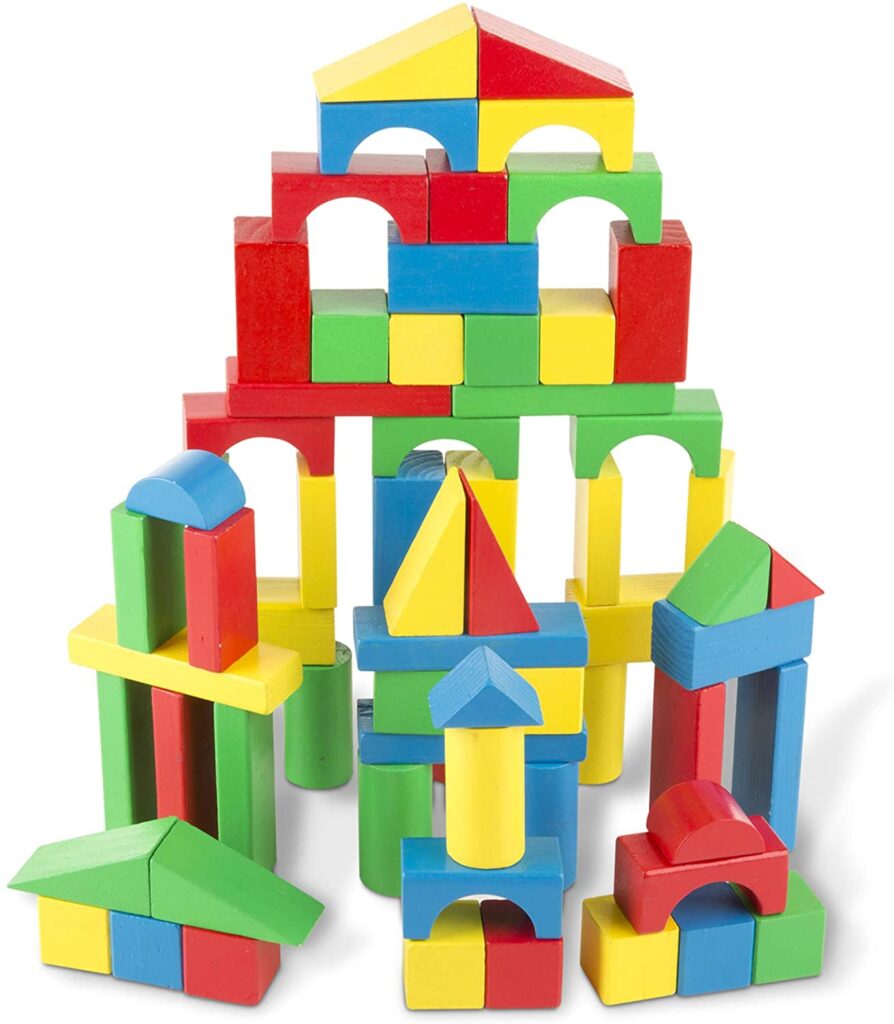 Books: reading to your child is very important for language development. Board books are made of thick cardboard and are small enough for small children to handle on their own. Although they cannot read yet, books are a great introduction to literature and kids can enjoy the colorful images until they are able to read on their own.
Here are some examples of books my daughter has.
I Love You to the Moon | Mind Body Baby Collection | Shady Baby
Lovevery Book Dupes: Opposites | What I Can Do | Parts of Me | Emotions
Gifts that are under $50
Play Tent/Teepee my daughter received a play tent for her birthday and we currently have it set up in her playroom. The cat uses more than she does right now, but I occasionally see her sitting in there with him. I imagine once shes a little older she'll play with her toys or want to read books, or even take naps.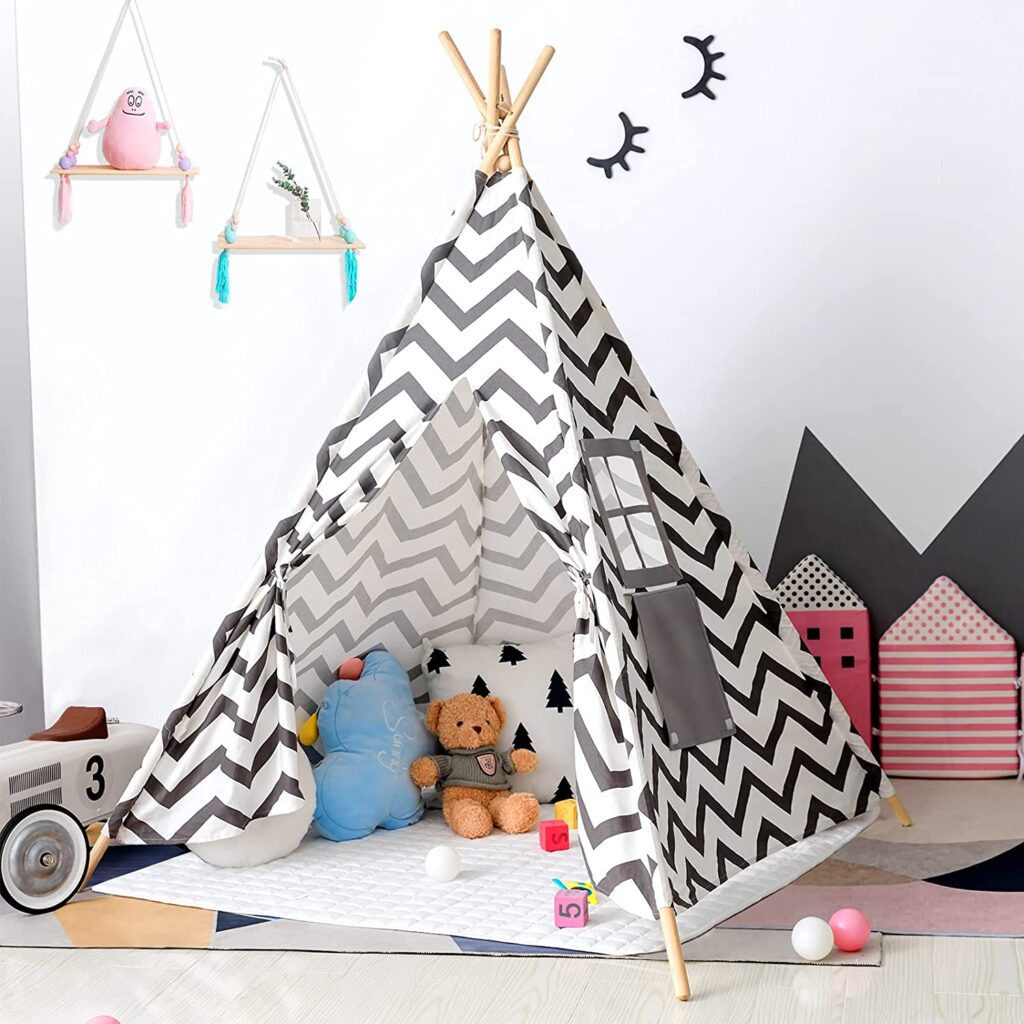 HarperIman Dolls, exclusively at Target, these handmade linen dolls are perfect for the little girl in your life. HarperIman is a black-owned mother/daughter doll-making company started on Instagram. They make custom dolls in four shades for girls and boys and recently collaborated with Target. The five dolls in the Target collection cannot be made custom, however, it's the next best option than waiting for the next opening of their waitlist.
I was able to snag the Rae doll at my local Target and snagged the Imani and Yumi doll during their November restock. These dolls are HOT commodities and are currently sold out, however, the next restock is scheduled for December 10th and 19th just in time for Christmas. Be sure to set an alarm for 3 am EST or 12 am PST and be QUICK! They will sell out in minutes, but keep checking the Target shelves.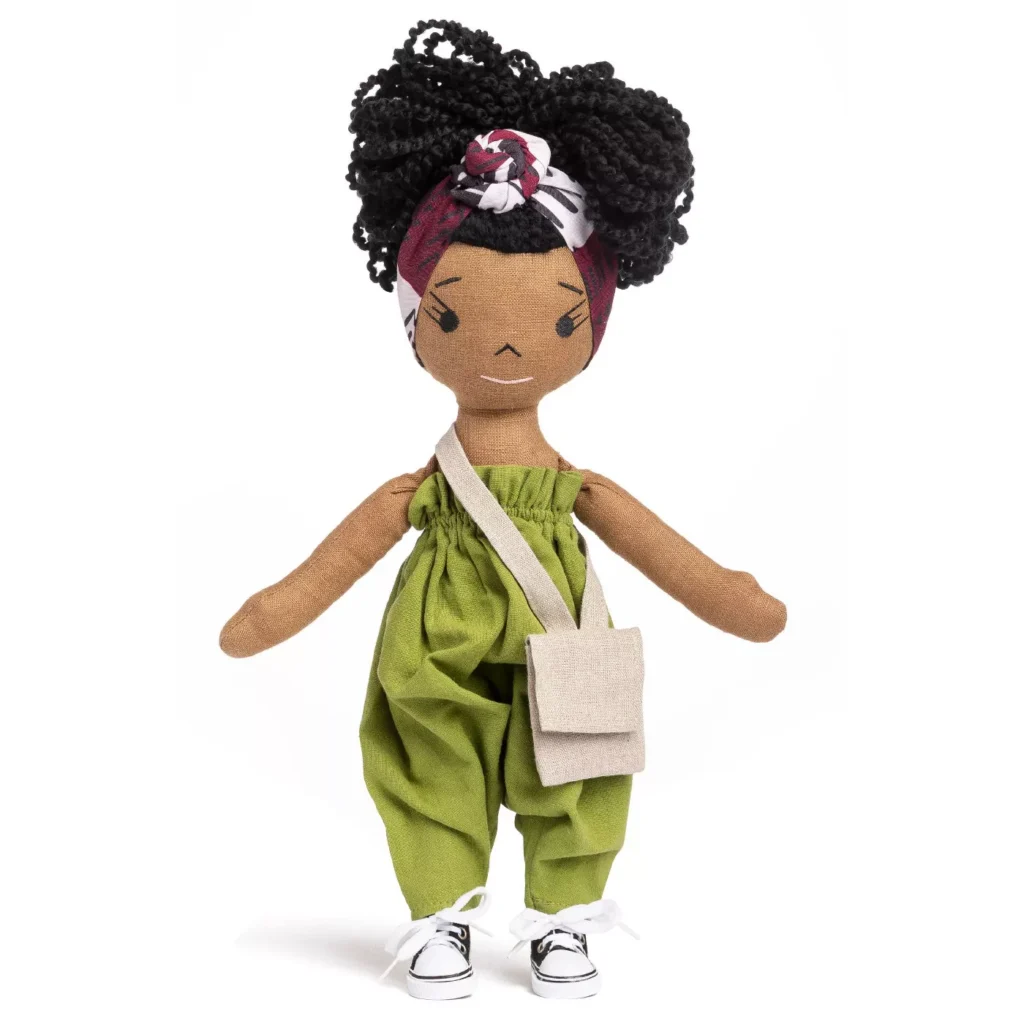 The Big Ticket Gifts, over $100
Pikler Triangle – We purchased a Pikler Triangle for my daughter's first birthday and she loves it! I'd seen so many moms on YouTube and Instagram with one of these and definitely wanted one for her. The pikler is pricey, we paid $189 on Amazon for ours, but it came with a slide/ramp and I expect it to last many many years, and to be used with our future kids.
Lovevery Toddler Subscription – this is where my daughter gets her Montessori-inspired toys. She's had a subscription since she was 3 months old. She receives a box of toys based on her developmental age group every 3 months for $120. You do not need to make a commitment as you can cancel at any time. I purchased a box for my nephew for his first birthday. The toys are well made and have withstood her throwing, playing in the bath, and putting them in her mouth.
Use my link to receive $30 off a new Lovevery Play Kit Subscription (Black Friday deal through 11.30.21)