I take public transportation to work almost everyday. I drive to the transit station, park my car, take one train and a bus to get there, and another train and bus to get back. Almost everyday. I say "almost" because some days I wake up too late (purposely hitting snooze) and the other days are pay day and I have errands to run. However, yesterday was different. I had an errand to run but I took the transit and it definitely was not pay day. I switched up my routine because I drove to work on Monday and gas is damn near $3. Also, the weatherman (Siri) said it was going to rain and I just got my locs retwisted on Saturday. Who was gonna wait at the bus stop? ?
And if you're confused like my roommate was helping me edit this: I wrote this on the train home yesterday evening because what better way to kill time and the story was too good to pass up.
Anyway, I had to send off a package via FedEx and the closest one to me was about 20 minutes walking distance. I only get one hour to eat and write this blog for you guys and gals so I had to plan accordingly. What I should say is, I get an hour for lunch and public transportation really ain't reliable when you need it to be, so I decided to wait until I got off of work.
In between customer calls, I paid for the shipping, printed my labels, and then realized I put the wrong address. Called customer service who told me I had to pay again, but I'd only be charged for the label that sends. So now I have $19.80 being held on my Visa and I'm already broke as it is. I got it together and was ready to ship.  I ended my work day smoothly. Made it from the office to the bus stop just in time to catch the "first bus." No one calls it that but me. This is relevant because my office closes at 6 (prime traffic time) and I ALWAYS end up missing the first bus. That usually means I have to wait another 15-20 minutes for the next one and Atlanta traffic is unforgiving to everyone. Buses included.
I got off at the stop across from the FedEx store. I walked in and immediately became distracted by their selection of books. Nothing really caught my eye to buy, but apparently I looked really confused because the guy at the counter says "Can I help you with something?" I say, "Yeah, actually I just needed to drop something off." He responds, "Our shipping system is down. You're gonna have to go home and print the labels first." I snatched that manila envelope out of my purse so fast. YA GIRL WAS PREPARED! Her package was processed. I then walked another block to the transit station. Mind you, yesterday I wasn't prepared to run or walk errands. At all.
Peep the shoes I had on! I wore my favorite pair of work shoes. These Anne Klein leather slides I got at a 40% off sale at DSW during the holidays. I think I paid between $35-$40! They're super comfortable and look hella cute with slacks. Strictly meant to be worn from the car to the car. You can't be running for the bus or the train in these, unless you wanna lose a shoe in the process (guilty). But your feet will look really cute and professional! Just be sure to lotion your heels and ankles if the weather is a bit chilly.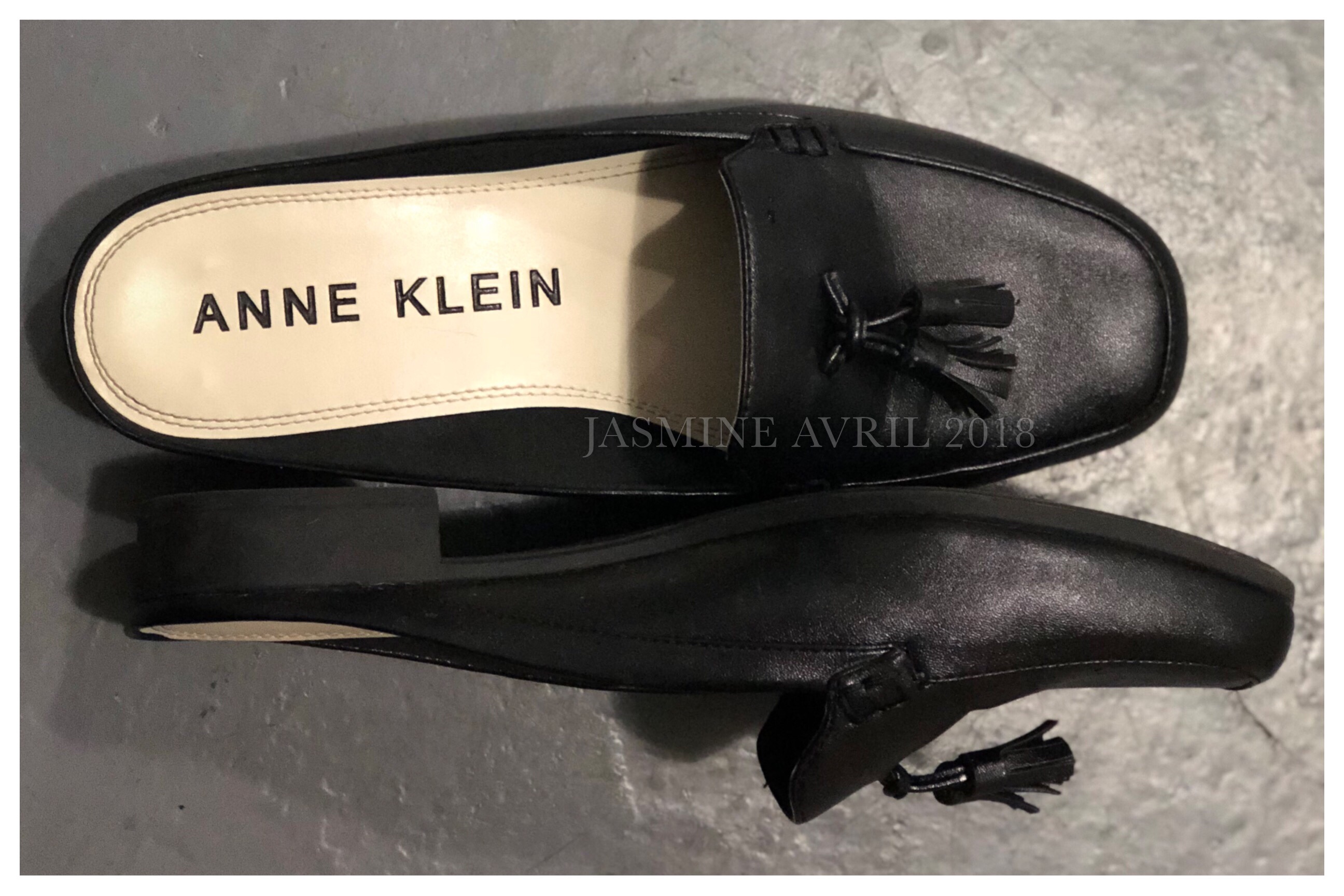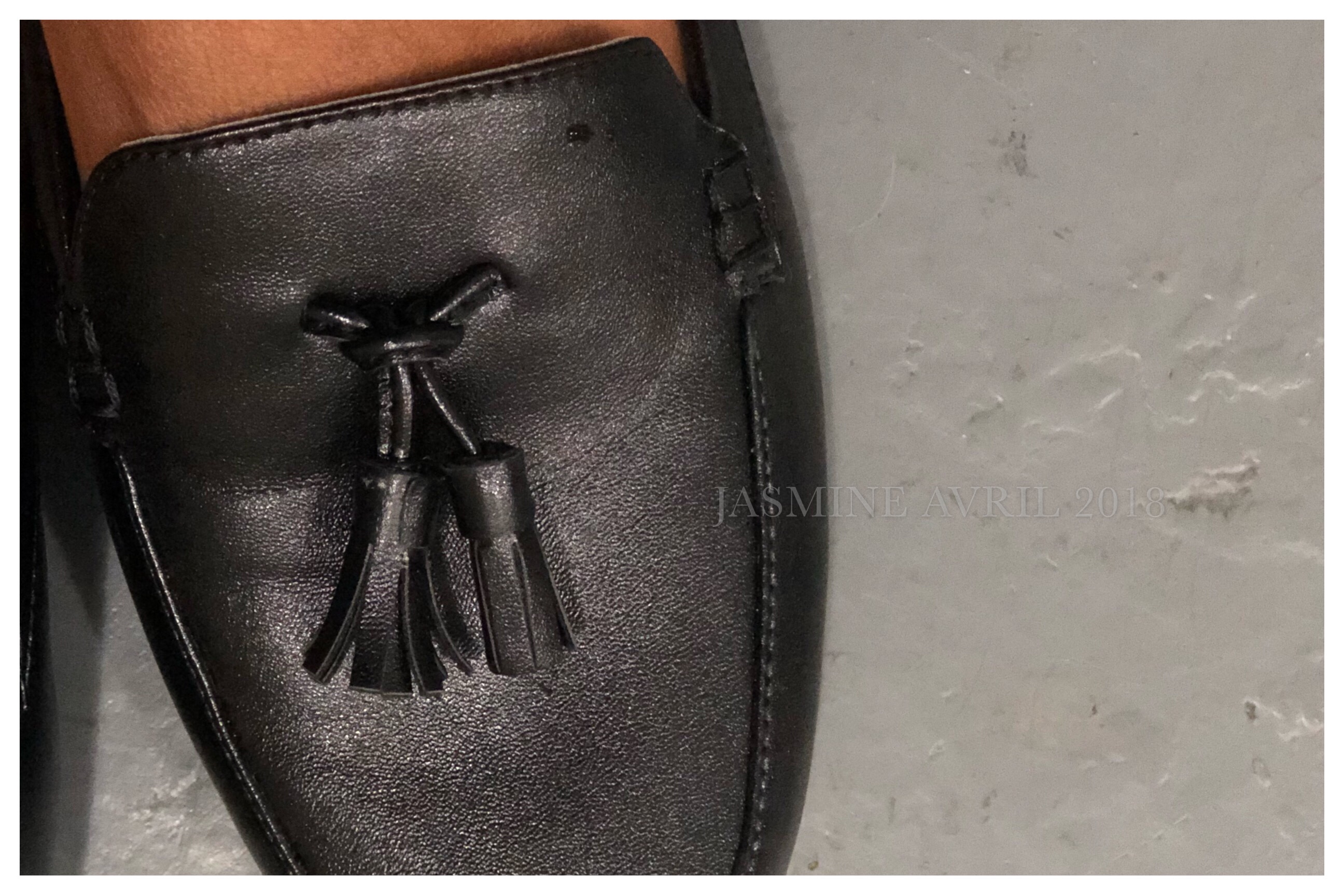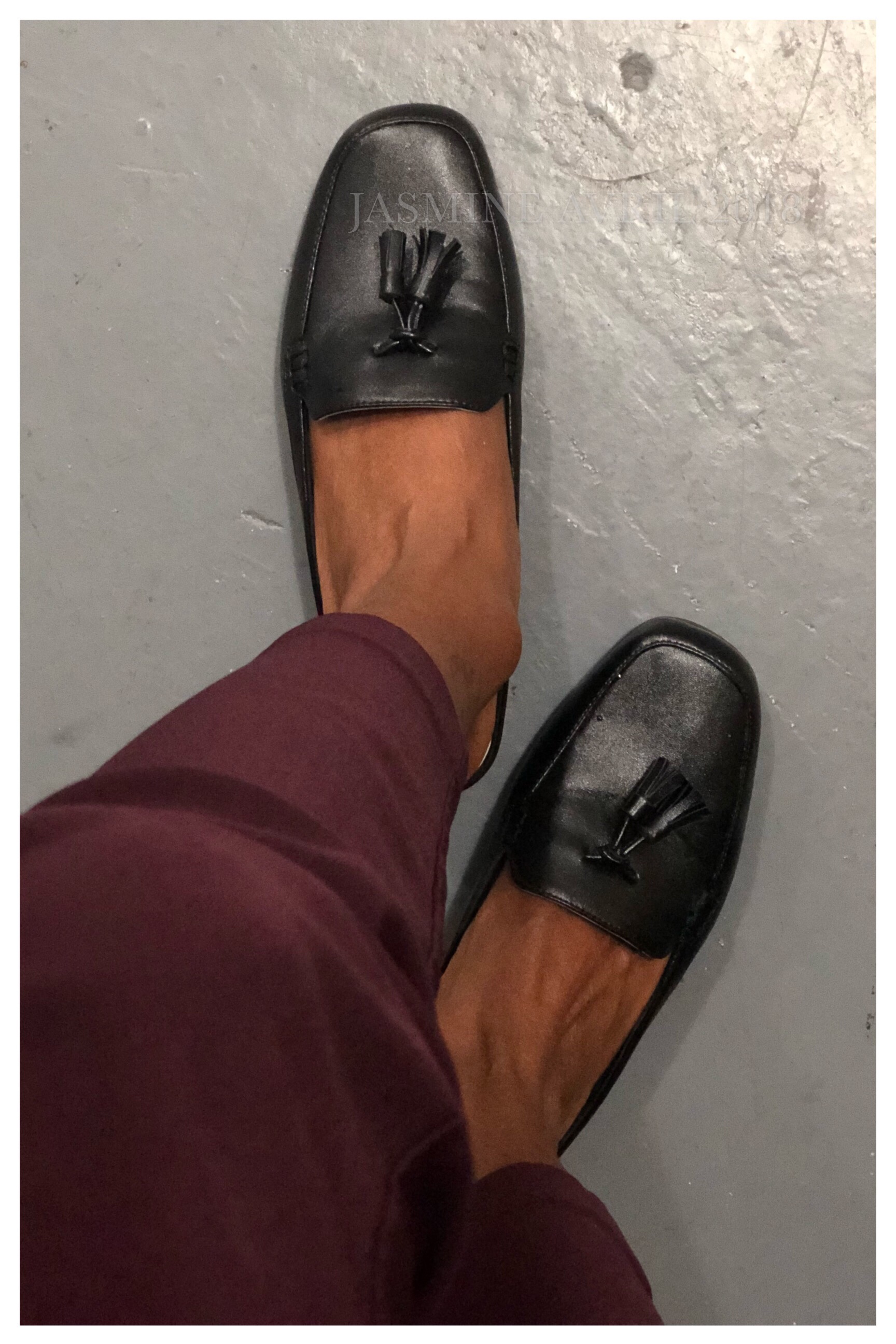 Moral of the story: Don't lotion the bottom of your feet if you know you gotta walk down the street. You wanna get the top and the heel, but that's about it.
As always, thanks for reading and see y'all next week.
Peace + Love