My younger brother, Malik, surprised me last week and came down to Atlanta to visit. The weather was trash, and I had work during the week, but I attempted to make his stay here memorable. Being fairly new to the area it was kinda difficult finding things for us to do that wouldn't break our bank and the weather ruled out the touristy places like Piedmont or Olympic Park. Friday night we all stayed in and had some drinks. Dewars and Apple Juice. ?✊?
Saturday morning , Chantal and I went to a teaching job fair. It was a pretty interesting experience as I'd never been to a job fair and didn't really know how to navigate the space. She and her husband left the fair with job offers, although, he said he was only there for moral support. I decided to interview with only two schools, and I sat in the lobby for the rest of the event. I had all of my documentation together like my resumes, transcripts, and I knew what I was qualified to teach (middle and high school, Social Studies and English Language), however, I just didn't feel prepared for the interview process. The next one is coming up in March and I'll be ready for that one, especially now that I know what to expect.
That afternoon, Geeshian, Malik and I went to see Molly's Game at a $2 movie theater. The movie was about Molly Bloom, a woman who was indicted in federal court for running one of the largest illegal casino rings in the US. It was amazing and inspirational. Afterward, we ordered two pizzas from The Pizza Bar and called it a night. We attempted to catch up on Celebrity Big Brother, but fell asleep. Let me just say this, Omarosa is making the show worth watching. Like I told Geeshian, we've collectively hated her for so long, it's nice to see a different side of her, but it's hard to tell if she's being genuine.
The entire weekend was rainy and gloomy, but we didn't let that prevent us from having brunch. I've been wanting to visit The Corner Grille for awhile now and what better time than with my brother as well. It's located in College Park across from the Marta Transit Station and they're known for their Sunday Brunch.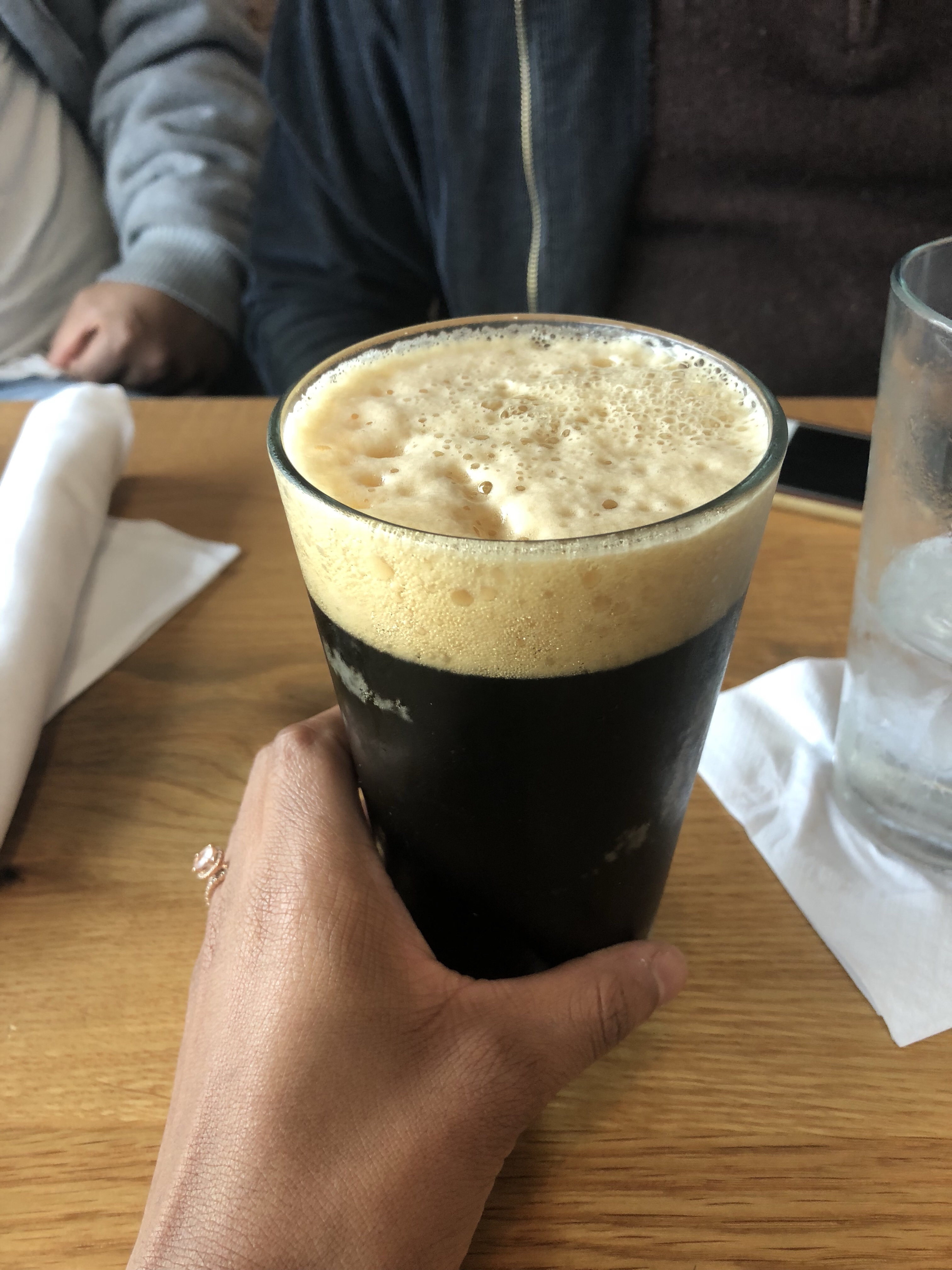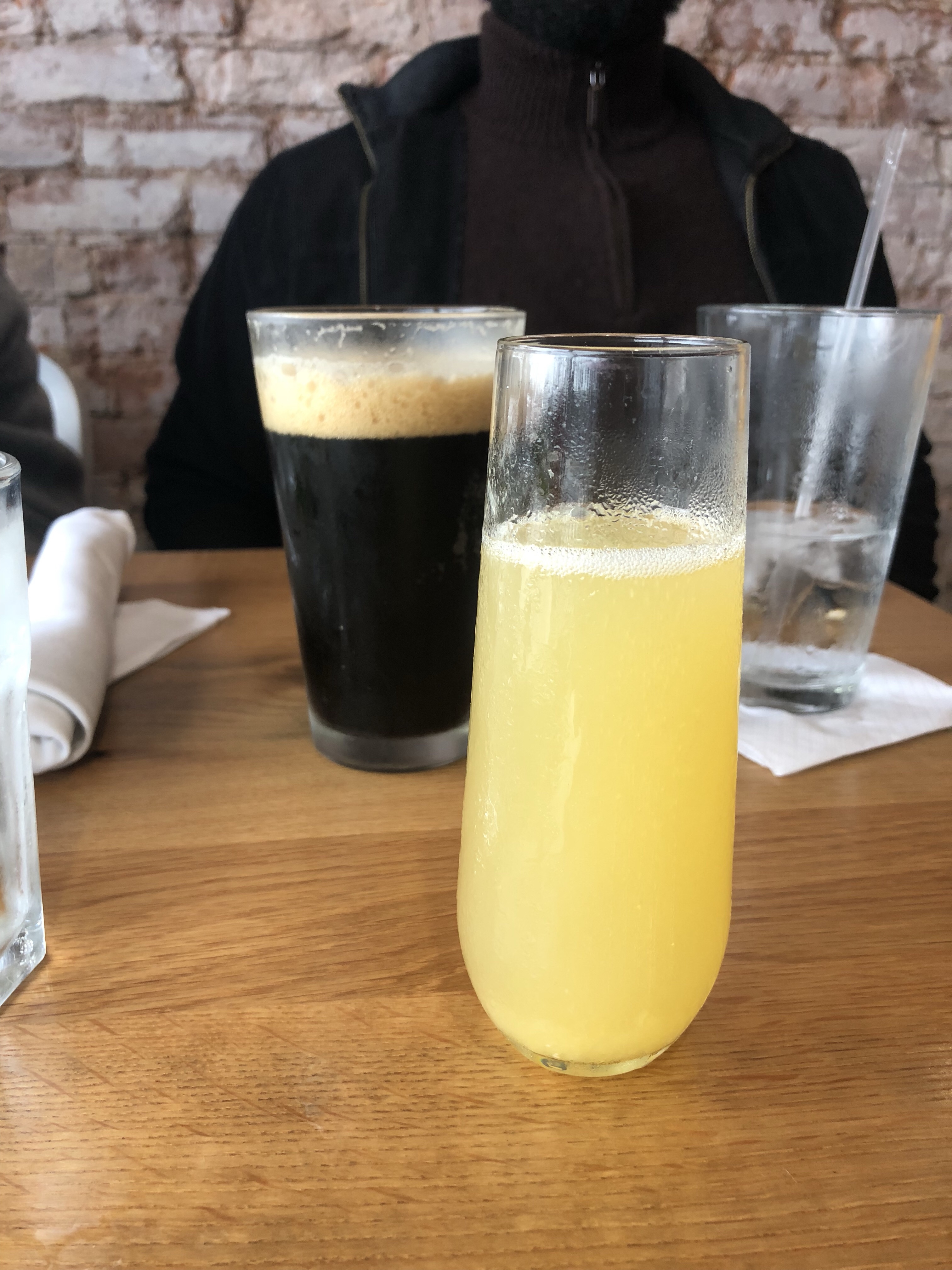 When we arrived, there were only 3 parties in front of us so our wait wasn't too long. We looked at the menu before sitting down and after about 5-7 minutes we were given our table. Although the restaurant was small you won't feel like you're sitting on top of the next group. There's exposed brick on the walls and fresh Tulips on every table. Geeshian ordered the Salmon with eggs and a beer, Malik got an Omelette with hot chocolate, and I ordered Chicken and Waffles with a mimosa. Food. Was. Bomb.
This was my first time having Chicken and Waffles and I wasn't disappointed at all. The chicken breast was well seasoned and the waffle was golden brown. Malik finished his food so damn fast I didn't have a chance to taste his. The salmon Geeshian ordered was amazing; very flavorful. The mimosa was strong and worth the $8 I spent. I told them, if the mimosas were bottomless, we'd be f*cked.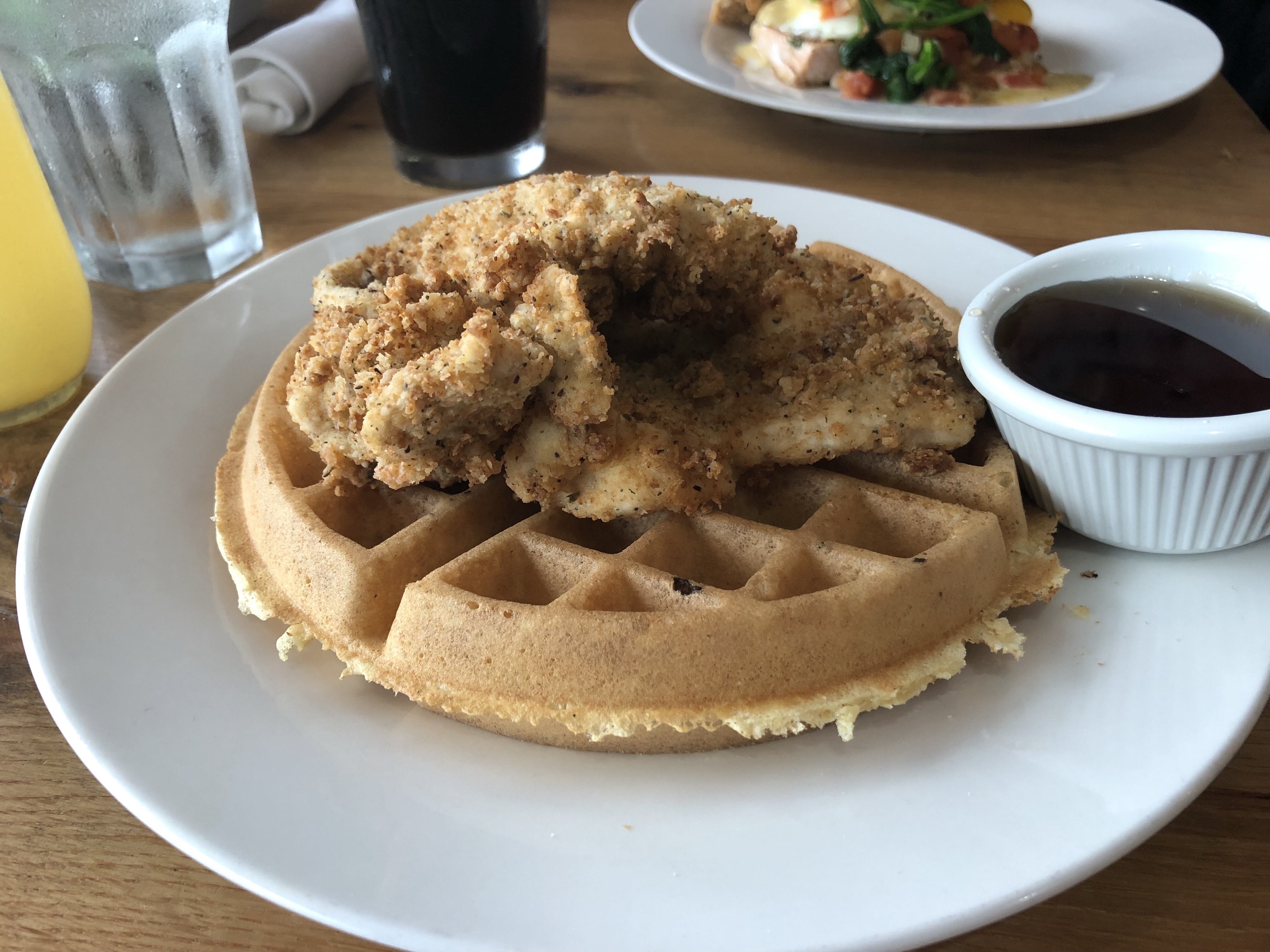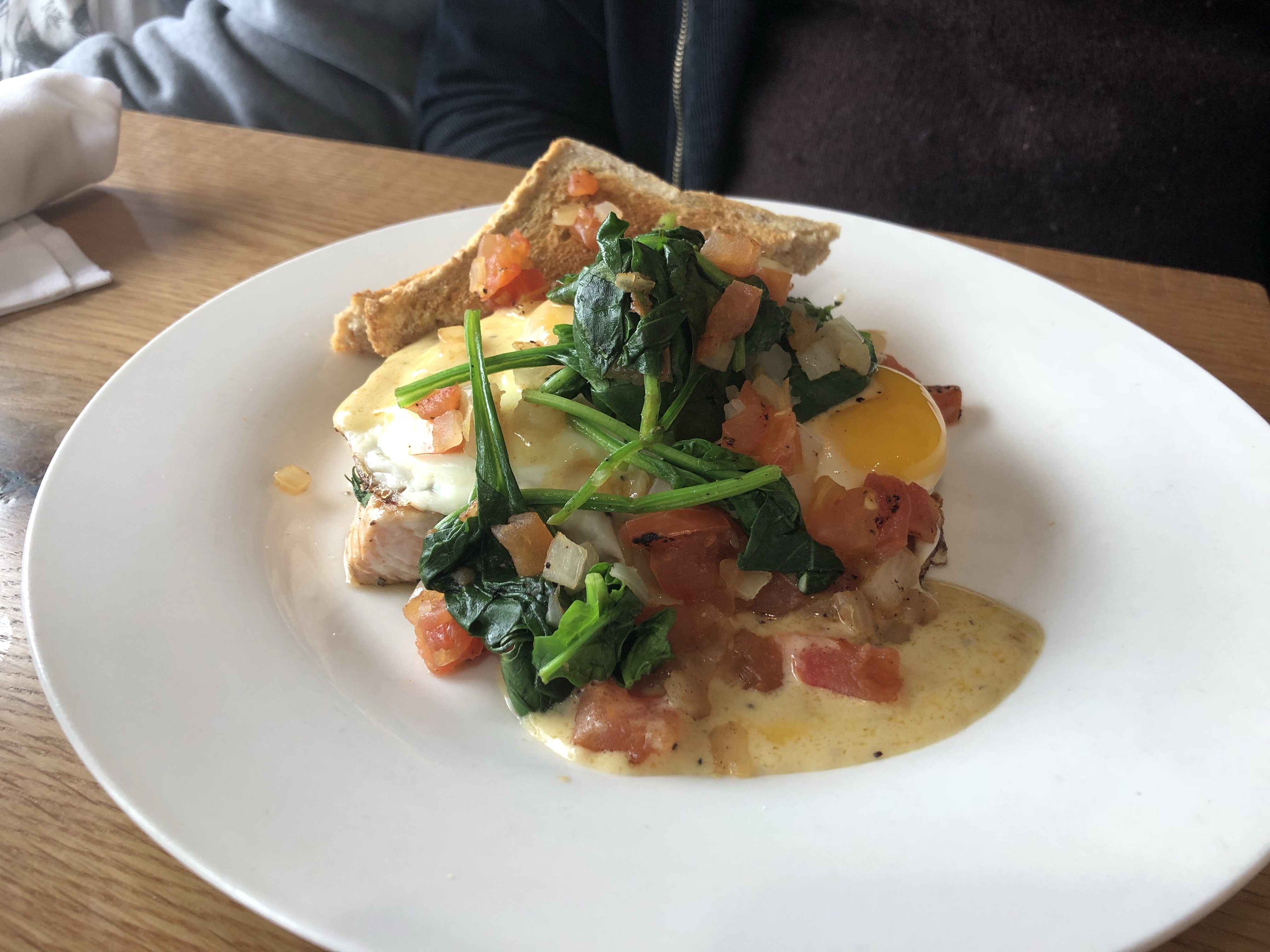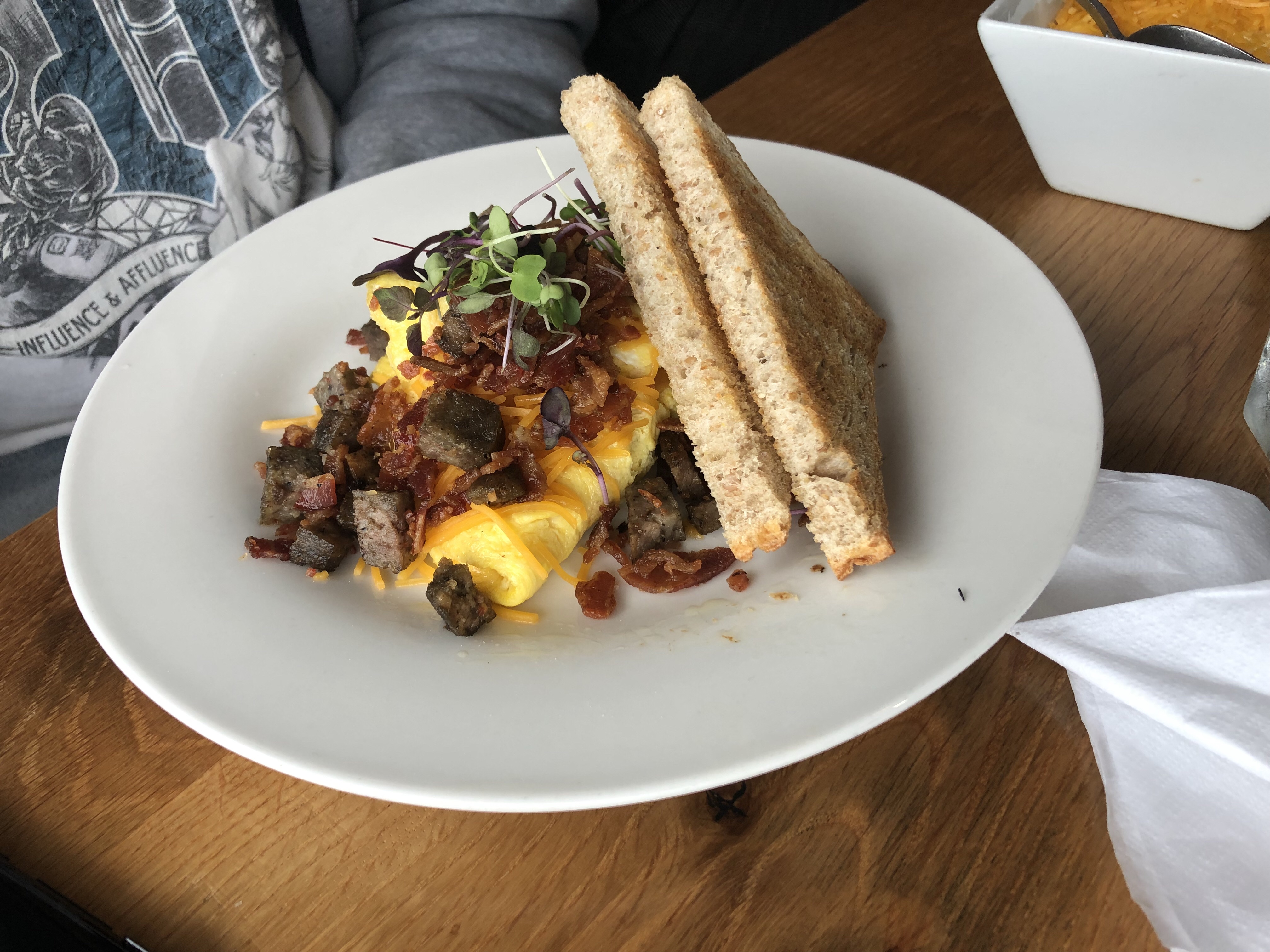 I was very excited to have my brother here and having the chance to spend some time with him before he goes off to the military. I know he's going to do very well and The Most High will keep him covered. He's been talking about the Marines since we were kids, it's his dream. I told him next time he'll be old enough to go to Magic City. HA! All in all it was a great 6 days with him and I hope he comes to visit again soon.
Peace + Love