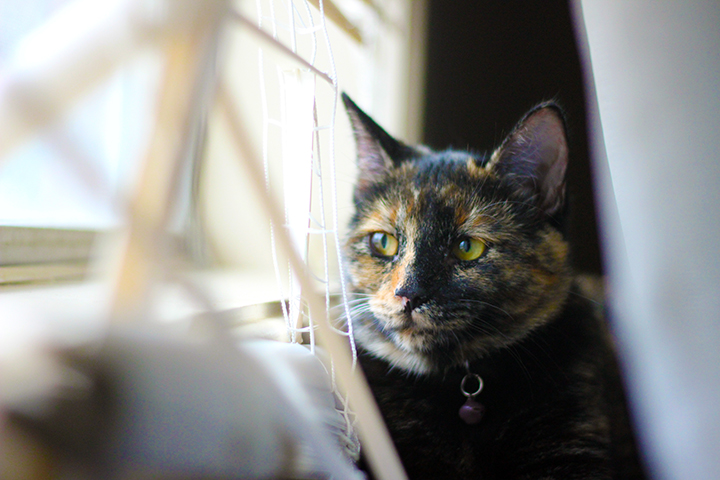 I wonder, wholeheartedly, if anyone that has ever started a blog has had periods of "dead space." I'm calling it "dead space" because there are large gaps between posts. I haven't posted anything to the actual blog since Halloween. The Instagram page is lacking as well. Not really sure why I keep falling off, it's just happening.
I come up with ideas and they never end up on the blog. But, in the meantime in-between time, here's a little update on what G and I have been doin' in real life.
I've been listening to an audiobook that I'll be gifting to all my friends this holiday. It's called, "You Are A Badass" by Jen Sincero. It is considered a self-help book, but not in the traditional sense. In my opinion, it is geared to anyone needing a little motivation in the "dream-chasing" department.
It is written very well, and if you like humor, you'll love it. I don't have a physical copy of the book, but the audiobook reads as though she's giving you steps to follow to achieve various aspects of your life.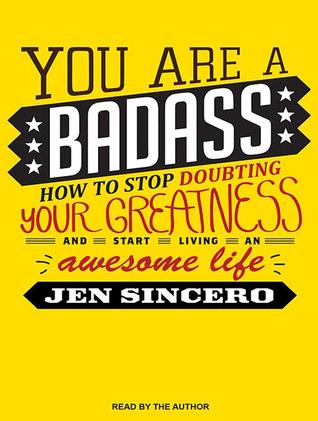 ---
We finally visited Roma Italian Bistro. I'm not exactly sure if I've ever mentioned Roma here on Munchies, but I have been wanting to eat here for over a year. However, I must admit that the food wasn't as great as I had imagined. Maybe I hyped up the restaurant because of my curiosity.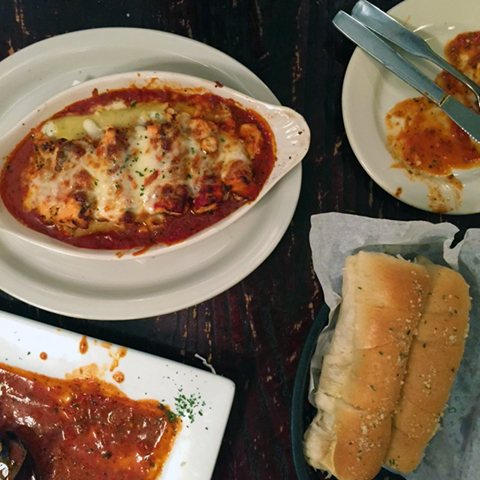 I ordered something similar to a chicken parmesan and G ordered stuffed pasta with salmon. Both dishes were served with red sauce and a HEFTY amount of mozzarella cheese. Geez, it was a lot of cheese. The atmosphere, however, reminded me of a New York loft with exposed brick and air vents. Large photos covered the walls and waiters wore black bottoms with white blouses. The bar was stocked. I'm sure they had liquors I've probably never even heard of.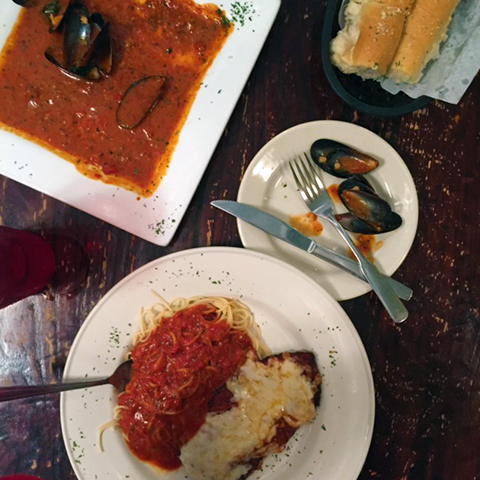 Between us, I'm more of a Hennessy or Apple Orchard type of girl myself.
---
I attempted a recipe from Buzzfeed during the "dead space" period. I believe I saw this post on Facebook sometime in November and thought it was easy enough to replicate. I remember for sure that it was a weeknight because I was looking for something quick and simple to make that was outside of our normal routine.
I started a second job just before the Thanksgiving holiday. The commute is approximately twenty minutes from where we live. So now, finding the time to cook a full meal has become slimmer than before. As I've stated previously, I'm not the best cook and even following directions can trip me up, but I try.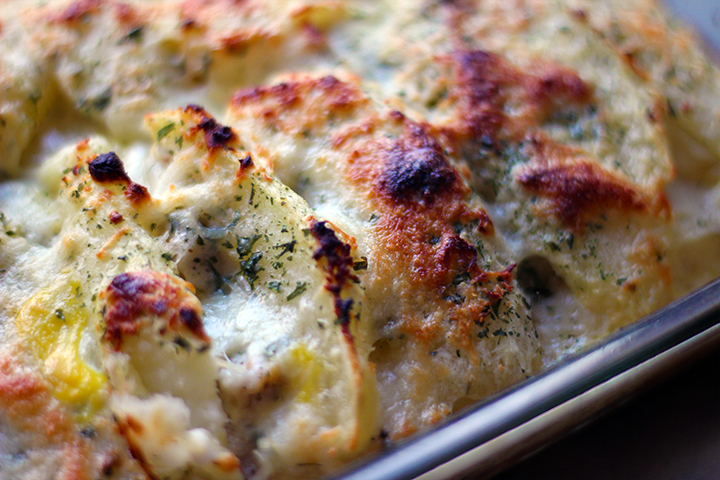 This particular dish consisted of potatoes, cheese, and mahi-mahi. The original recipe calls for ham and bacon, but obviously, we aren't eating those things in our household.
This dish came out a little drier than expected, but as I look back, I don't think I used enough heavy cream and cheese.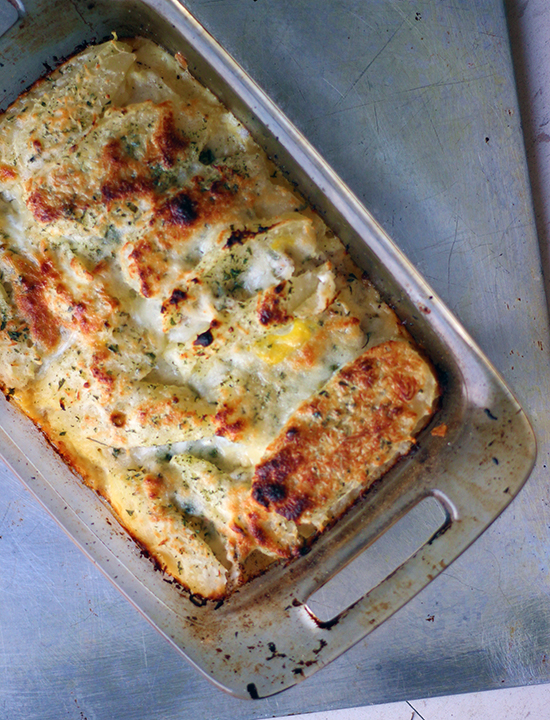 I also made my first chowder. Inspired by Instagram influencer @thenspiyahdlife's Periscope feed. The chowder was veerrry tasty. I think we finished the entire pot the next day. We featured this dish on our Instagram page.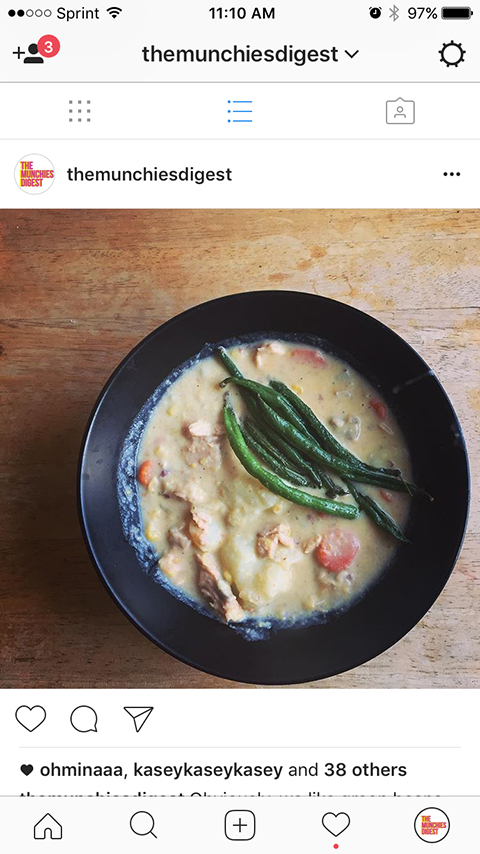 ---
2017 is quickly approaching and I must admit 2016 was full of surprises, love, achievements, and the starting of new endeavors, both personal and professional. I am so excited to see what the new year holds for G and I. We're already planning a very productive year. I can't wait.
I promise that 2017 will bring more cocktail recipes. Maybe they'll be one just in time for your new year celebrations.
Speaking of alcoholic beverages, we had one too many last weekend when we were celebrating my graduation and his birthday. Yes, you read that correctly, I finally received my Master's of Arts degree in Mass Communication on December 16th. I'd be lying if I said that I haven't become very anxious about what's to come next. All I've known for twenty years was school, and now that that journey is complete, I am unsure about what to pursue in the future.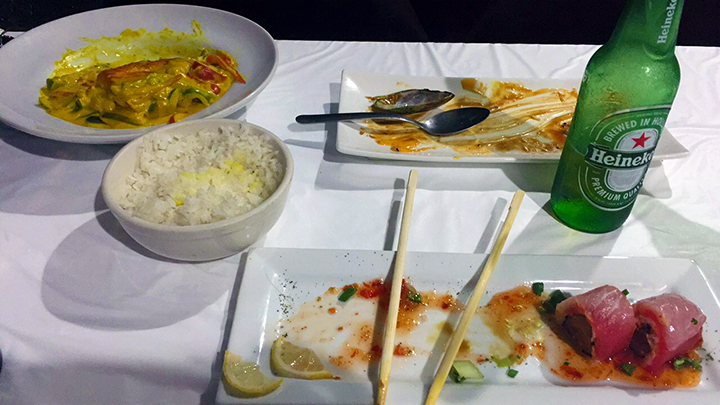 The love of my life celebrated his twenty-seventh full-lapse around the sun on the 17th. Sagittarius. Happy Earthday my love. 27 is a miracle, a blessing, a new chapter. I cannot wait to experience this next year with you. 2017 finna be LIT. You saw it here first. 😉